Features & Benefits
STYLE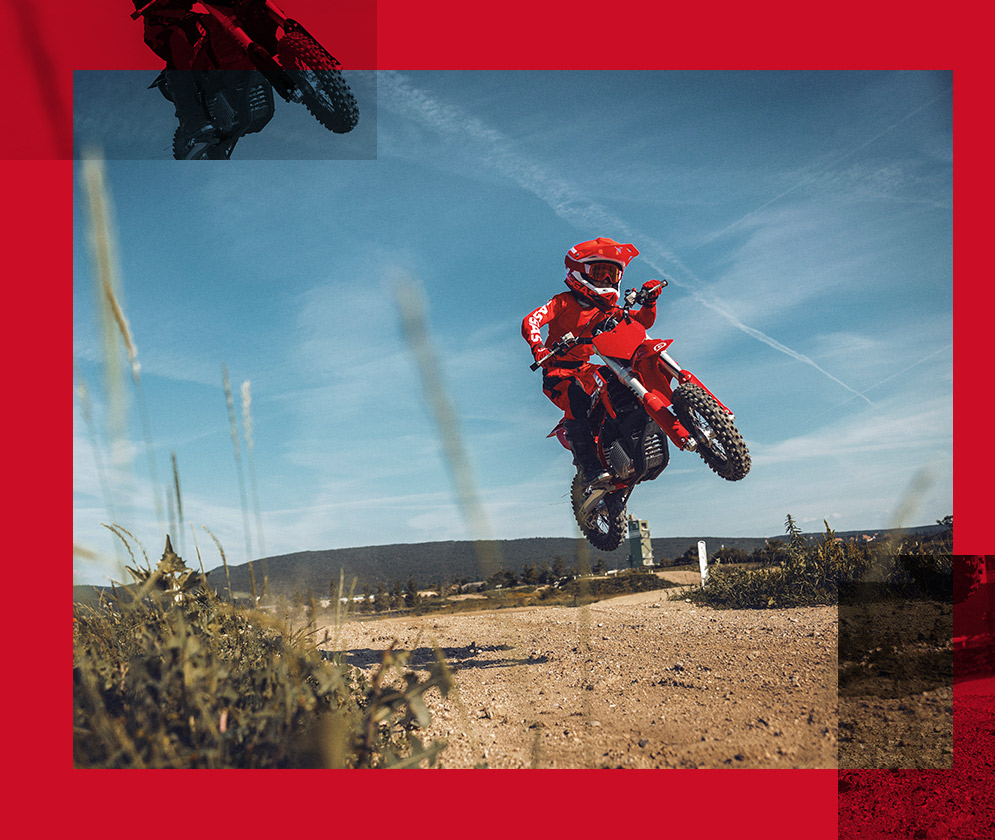 PREMIUM QUALITY
The MC-E 3 is the deal! It's a fully-fledged offroad bike designed for the next wave of fresh talent looking to get their riding career off to super-fun start, as well as those kids that just fancy whizzing around with their buddies. Built with a strong and durable frame, quality WP suspension, and a long list of high level components, the GASGAS MC-E 3 is the best bike to enter the world of offroad fun.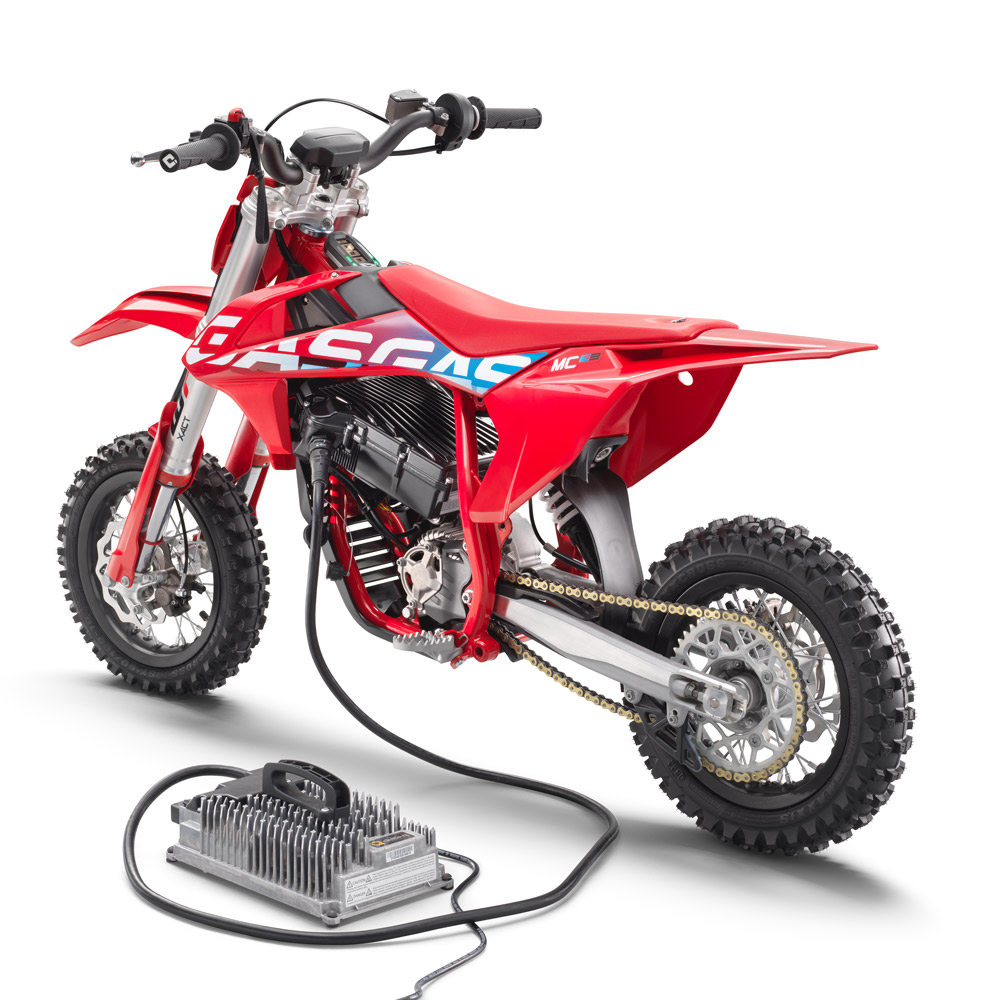 ELECTRIC SILENCE
Battery-powered means the MC-E 3 produces next to zero noise, and it definitely means zero carbon emissions! For both these reasons, this miniature offroad bike can be ridden for hours on end, with a couple of quick recharges, without disturbing anyone. What's more, the electric motor removes the need for a clutch or gearbox, making things a lot more simple for beginners.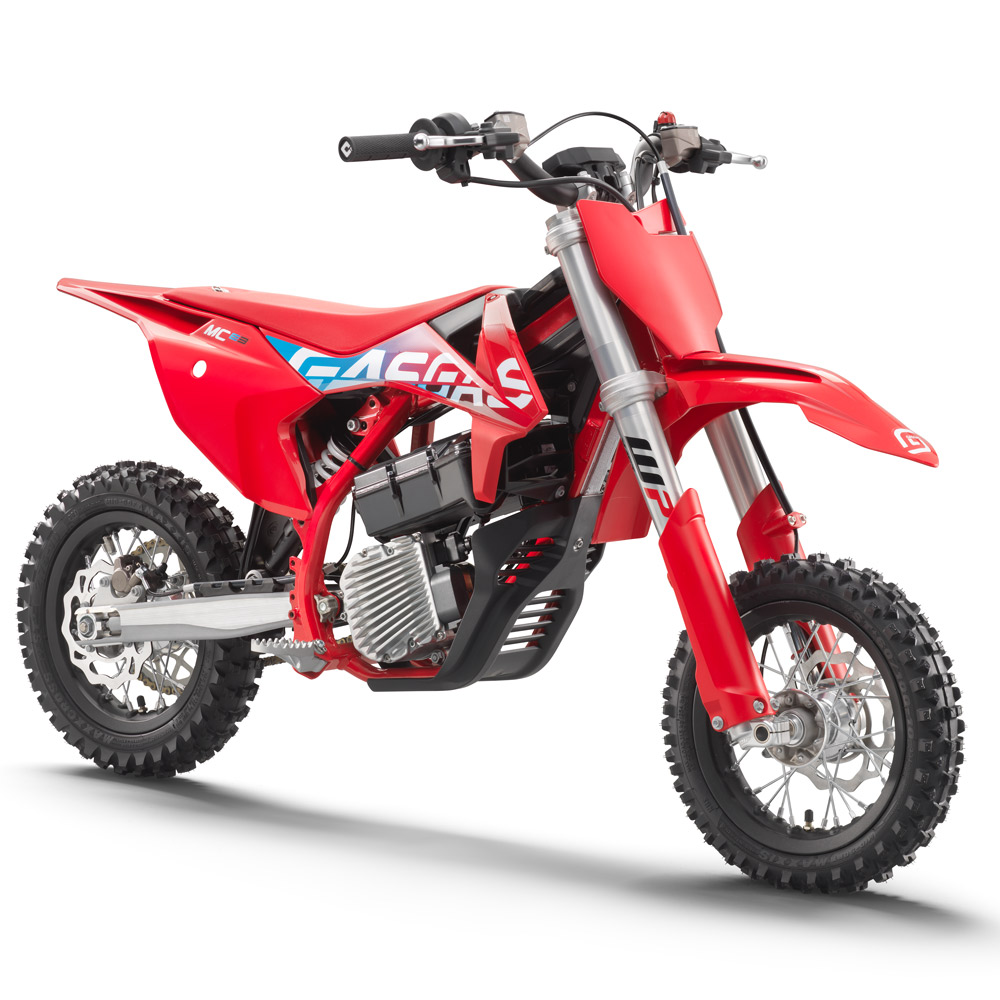 BODYWORK
A flat seat profile, modern ergonomics, and unrestricted bodywork means young riders can move freely and quickly develop their riding technique without getting too tired. It's all red too, which certainly makes the MC-E 3 stand out from the crowd!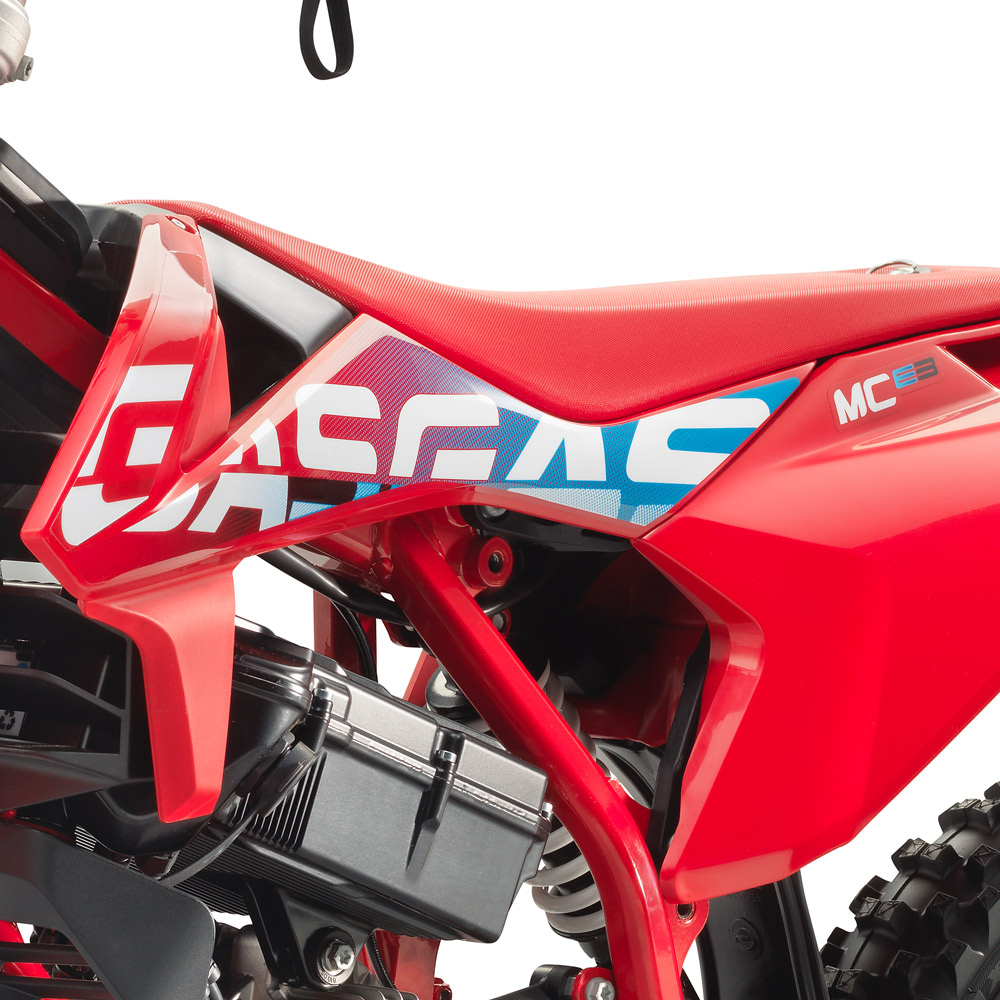 GRAPHICS
Looks good, doesn't it? All red with a splash of blue in the graphics to signify its electric drive, the MC-E 3 makes a bold statement on and off the track. And to make sure it stays that way, the graphics are applied using in-mold technology which means they're applied under the surface of the plastic so they'll never scratch or peel. How cool is that?