Features & Benefits
STYLE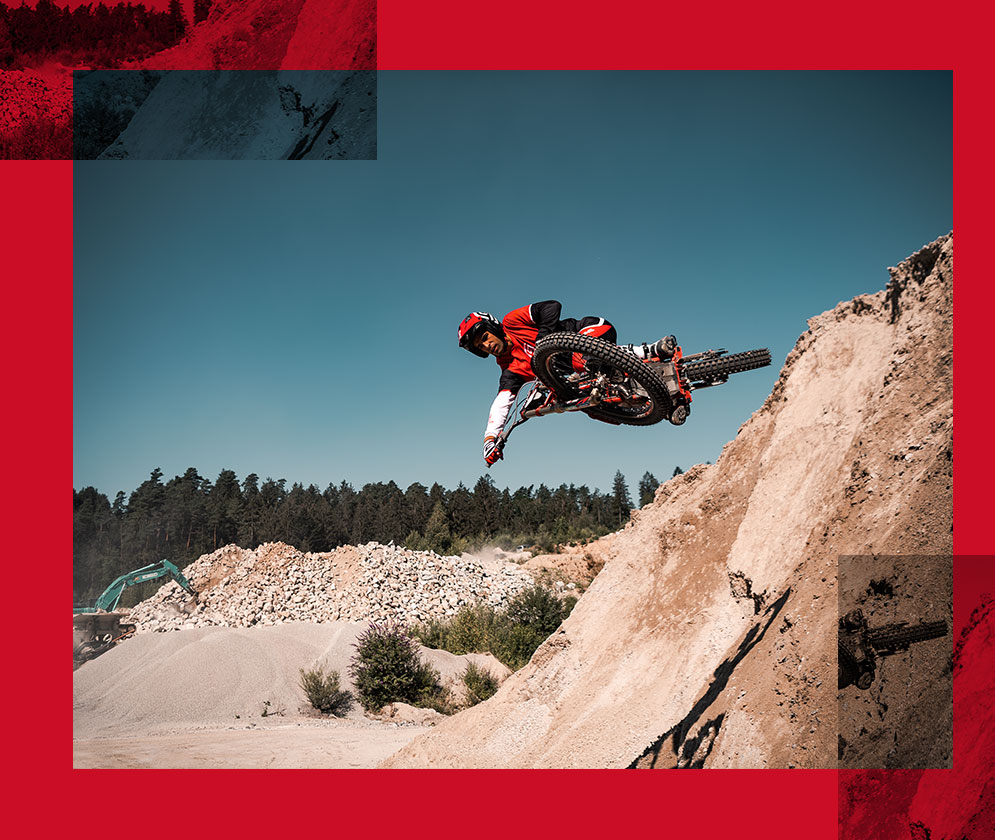 BODYWORK
Minimalist. Lightweight. Durable. We love our bikes' distinctive, modern and super-slim look. The bodywork of all GASGAS TXT GP trial bikes ensures riders feel comfortable and confident during every ride. And because no rider goes more than a few weekends without a fall, we use Polypropylene when injection molding our plastics, which doesn't mark when bent more than 90 degrees. All front mudguards feature an integrated fork brace.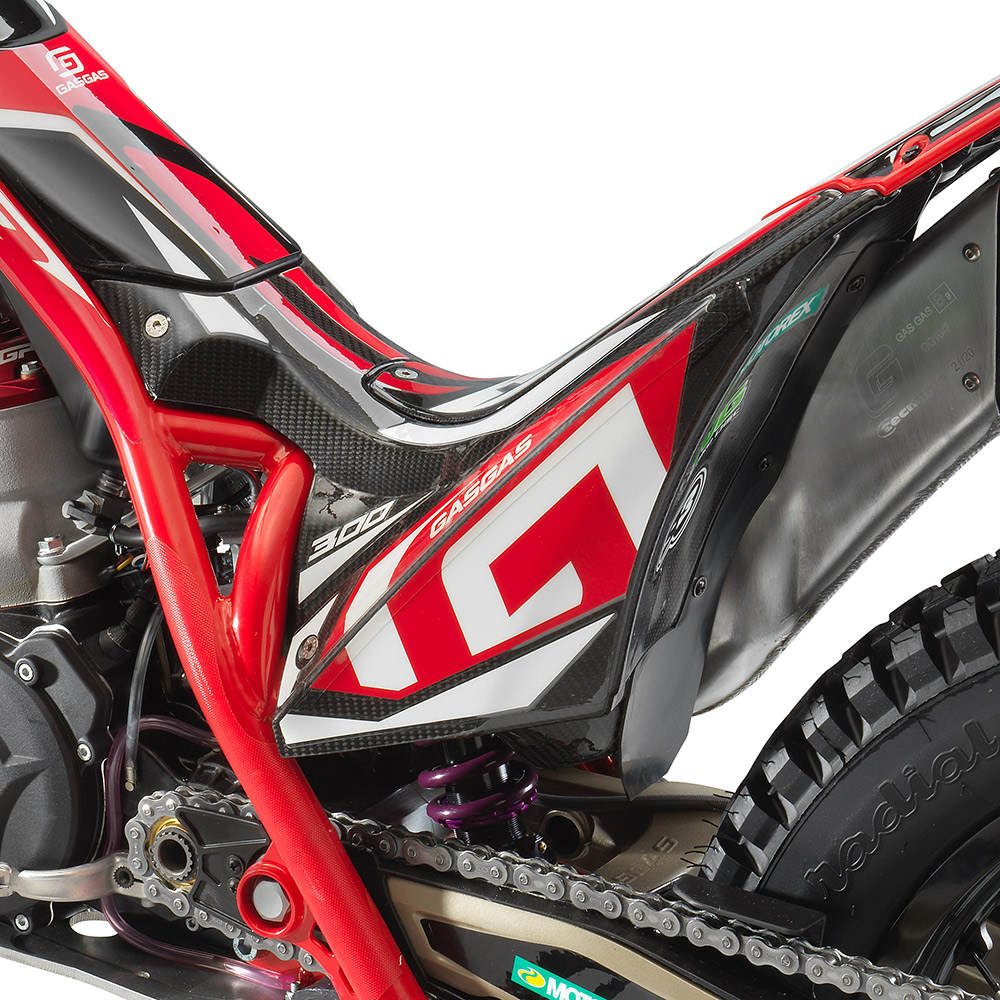 Carbon fiber airbox
A piece of art and an industrial design masterpiece! The carbon fiber airbox fitted to the TXT GP line-up ensures maximum airflow and the best filter protection. Featuring a clever, patented design, the airbox is a structural part of each bike yet feature no additional sub-assemblies. The Twin Air filter is easily accessed and can be removed by taking out just one bolt.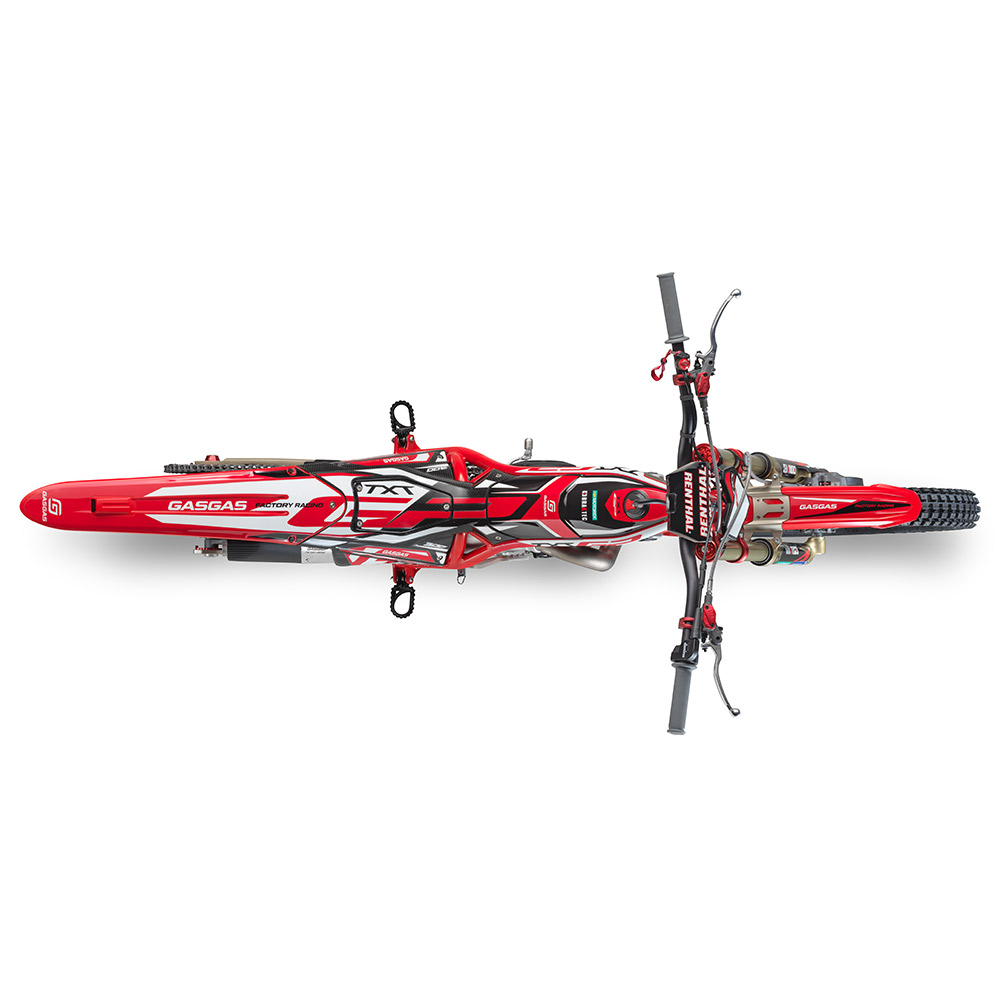 Exclusive CTG Factory Graphics
Finishing the look of our TXT GP models, a set of factory graphics gives each bike a clean, distinctive appearance.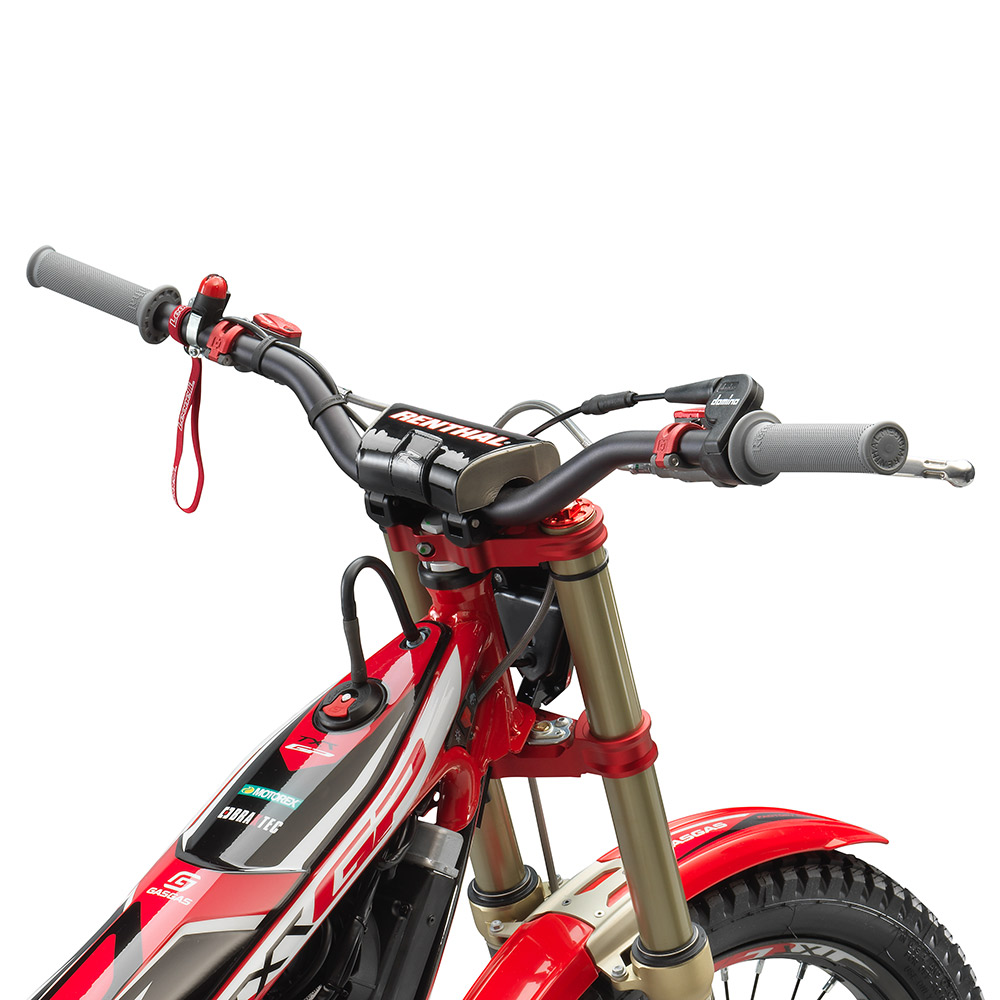 Renthal handlebars and grips
When you push the limits you make mistakes, which is why the TXT GP line-up is fitted with tapered Renthal handlebars – the best in the business when it comes to strong dependable 'bars. Finished with a central protective pad, Renthal grips ensure riders get the very best hold of their TXT GP bike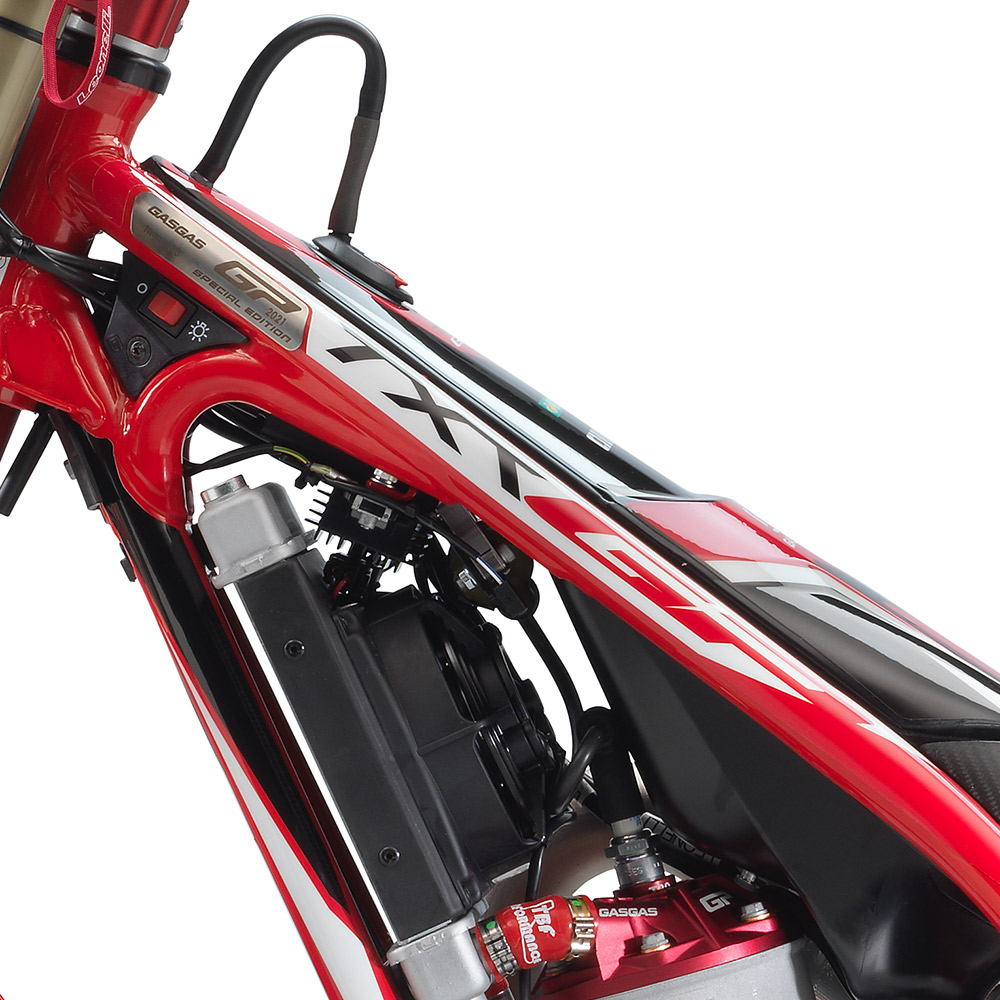 Fuel tank and carburetor
Fully integrated into both the frame and bodywork, our 2.3-liter fuel tank is so compact it almost doesn't exist! Featuring a simple removal system, it feeds the Keihin PWK 28mm carburetor that in turn ensures all 2-stroke motors receive the fuel they need to deliver a wide spread of smooth, strong power. A J.Juan throttle cable ensures quick and easy adjustment.