Features & Benefits
STYLE
BODYWORK
Using feedback from Sam Sunderland during the design process, we've created bodywork fit for a champ! Slim, and with ergonomics that ensure complete freedom of movement for reduced fatigue, essential rider-bike contact points are in all the right places allowing all riders to grip the bike with minimal effort. And as the GASGAS RX 450F REPLICA is designed specifically for racing, there's a super-light carbon fiber navigation tower behind the front fairing, to help reduce neck strain at high speeds.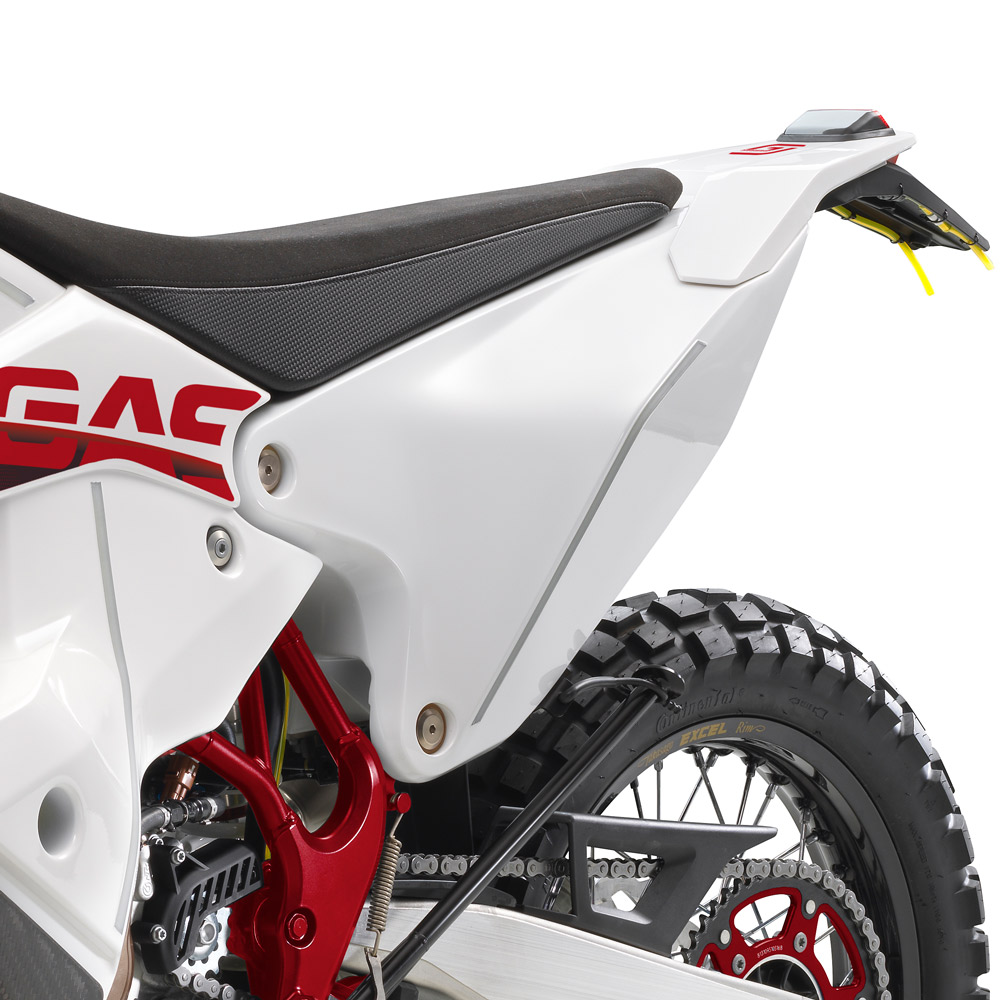 AIRBOX
Cleverly designed and perfectly positioned for unrestricted performance, the airbox channels a direct flow of clean air straight into the motor for instant throttle response. Inside, a large Twin Air air filter protects the intake from dirt and dust particles while the smart design of the airbox allows for electrical components to be routed and housed completely out of harm's way.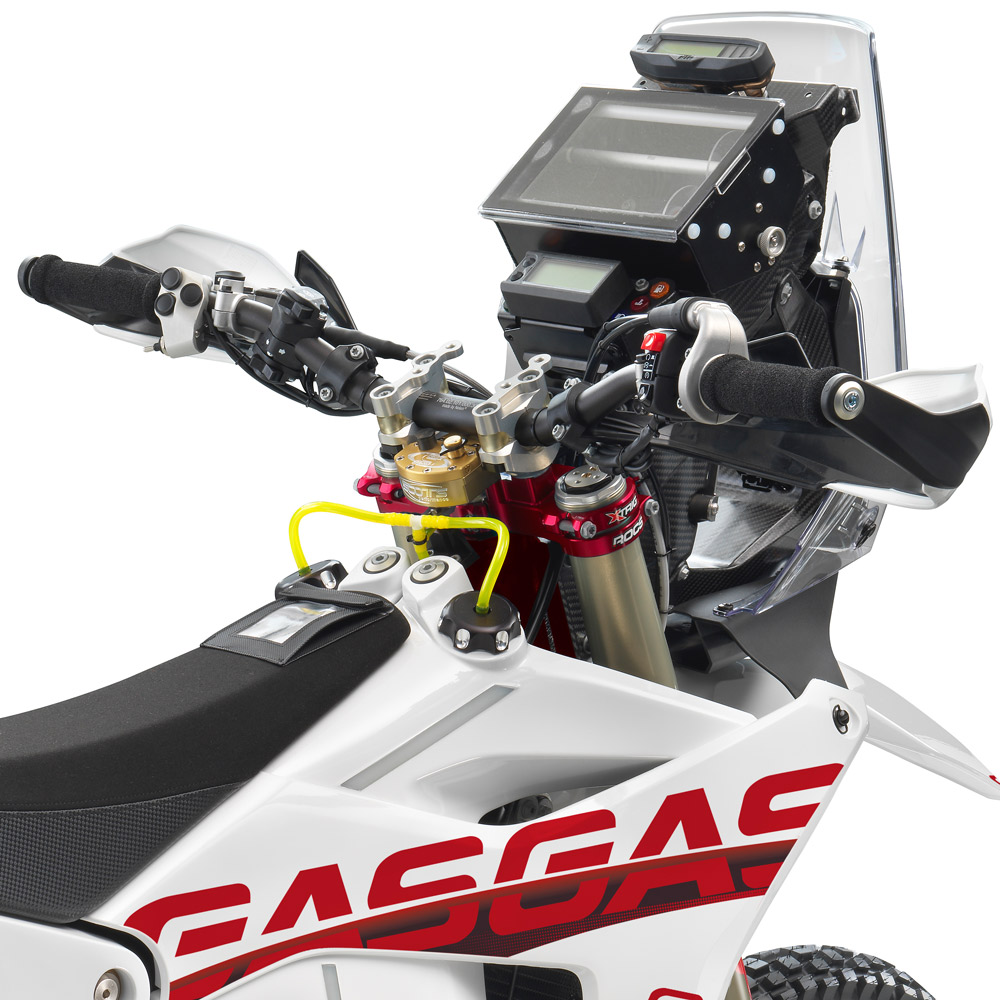 HANDLEBARS, GRIPS & THROTTLE ASSEMBLY
Ride freely in total comfort and control with the tapered NEKEN handlebars. Made from high-strength aluminum and designed with a specific bend to reduce pressure on your hands, they're perfect for long, tough days on the bike!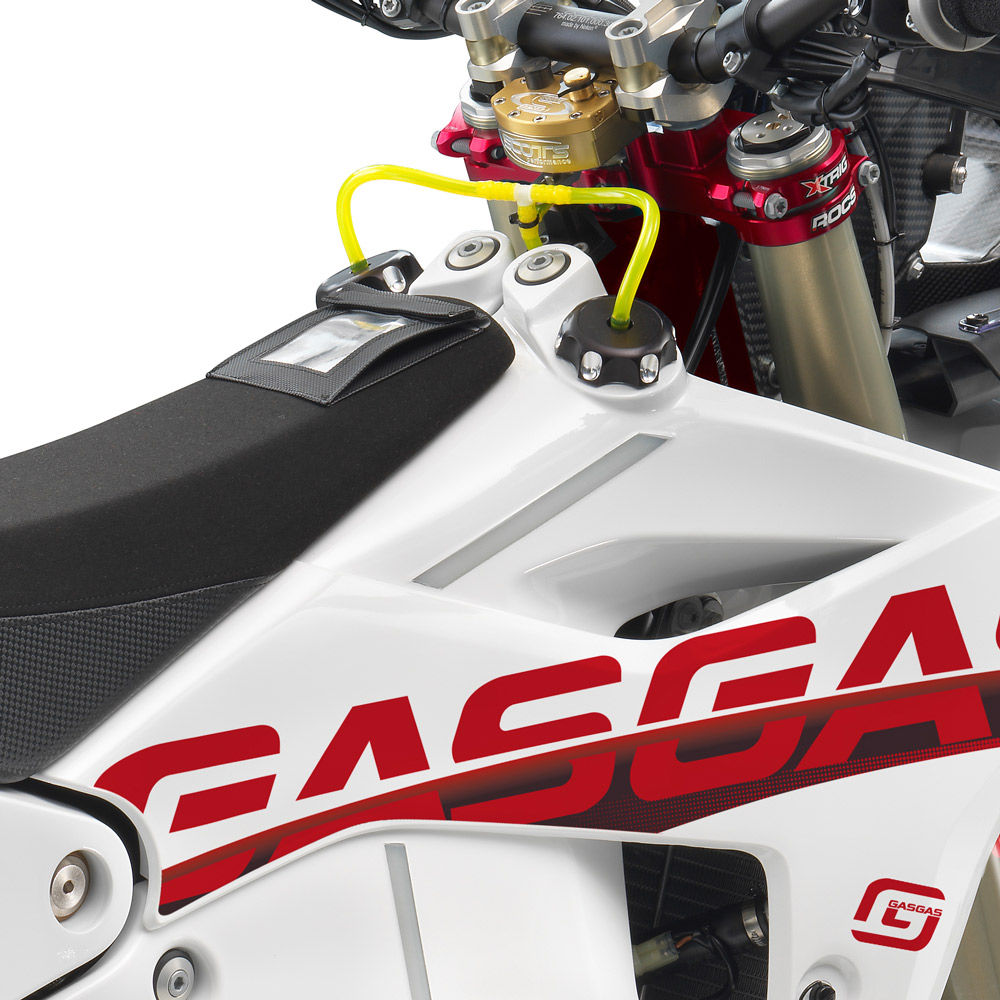 FUEL TANK
Allowing you to eat up big distances with ease as you blast towards the all-important finish line, the GASGAS RX 450F REPLICA is equipped with three separate tanks capable of carrying 34 liters of fuel. With such a large volume available, you can be confident of completing the longest of stages without running dry.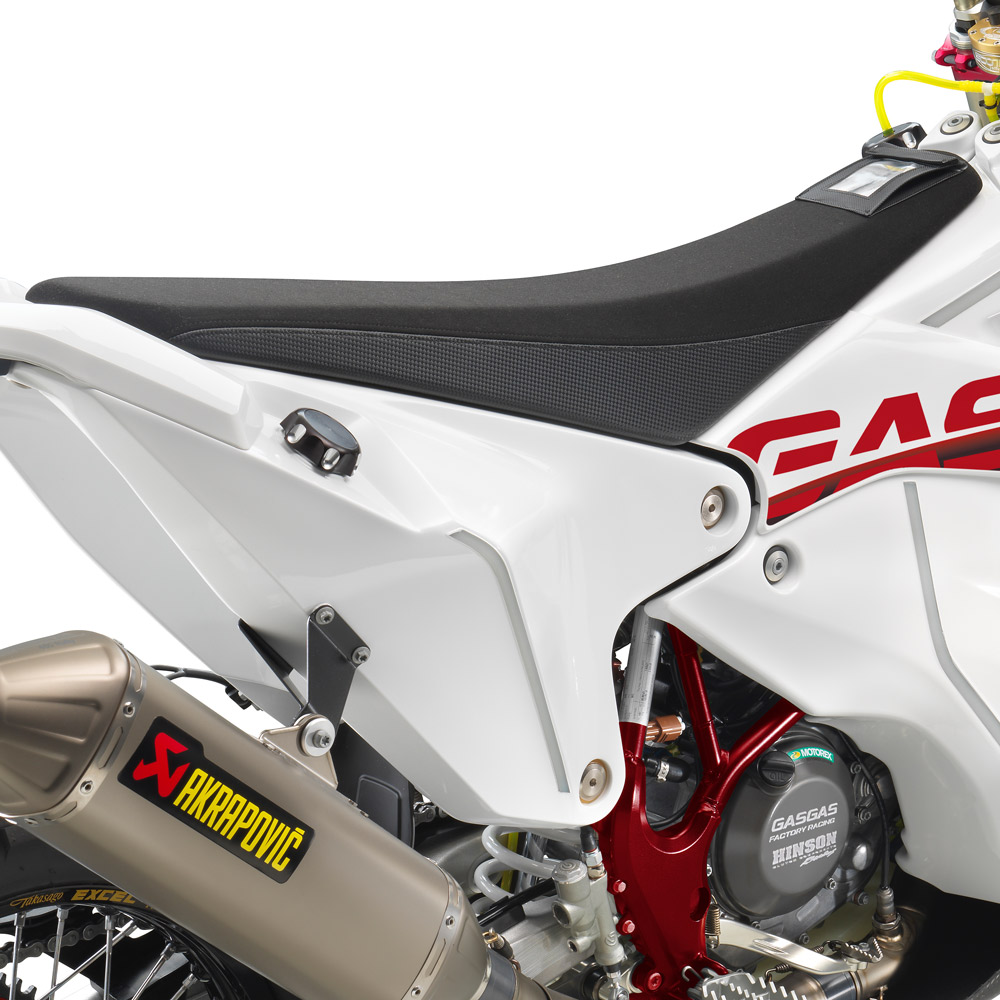 SEAT
The GASGAS RX 450F REPLICA wouldn't be a complete race bike without a rally-specific seat, would it? Comfortable and with a grippy cover, it's perfect for those long, grueling days of racing!