Features & Benefits
STYLE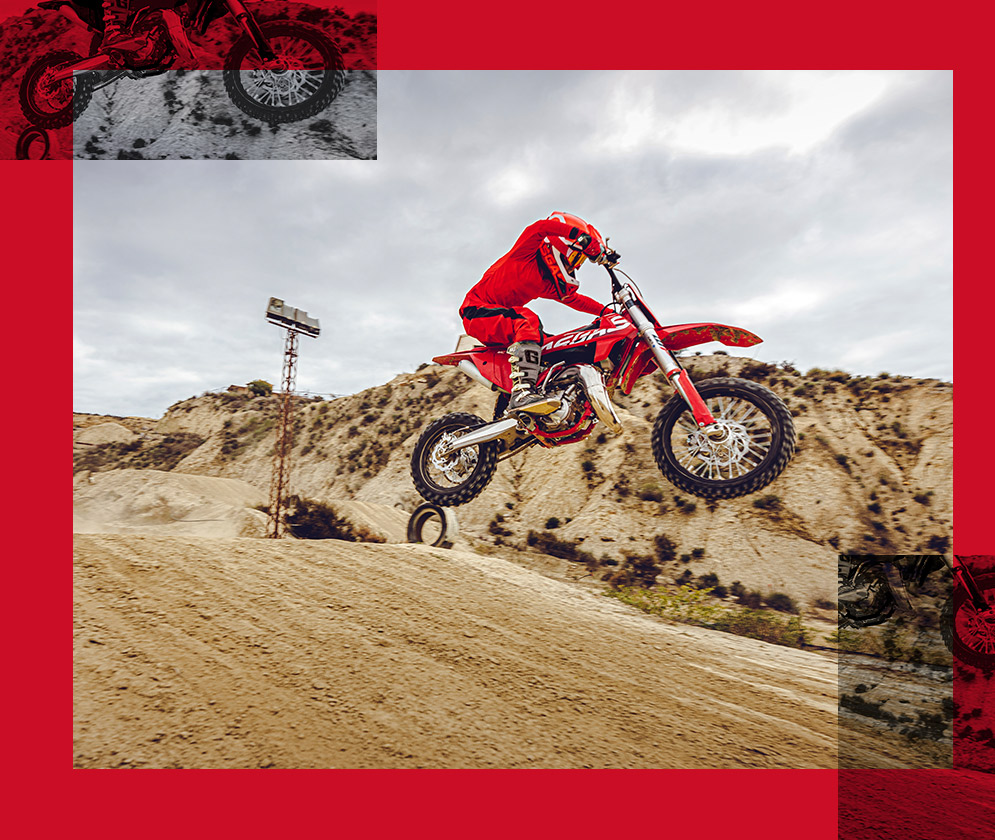 BODYWORK
Looks cool doesn't it! Embracing the same stylish GASGAS characteristics that all our bikes possess, the MC 65 features vibrant red bodywork that's designed to offer complete freedom of movement on the bike. It's super easy to move forward when cornering or move backwards when getting on the gas, attacking jumps, or braking into corners. Style and function in one!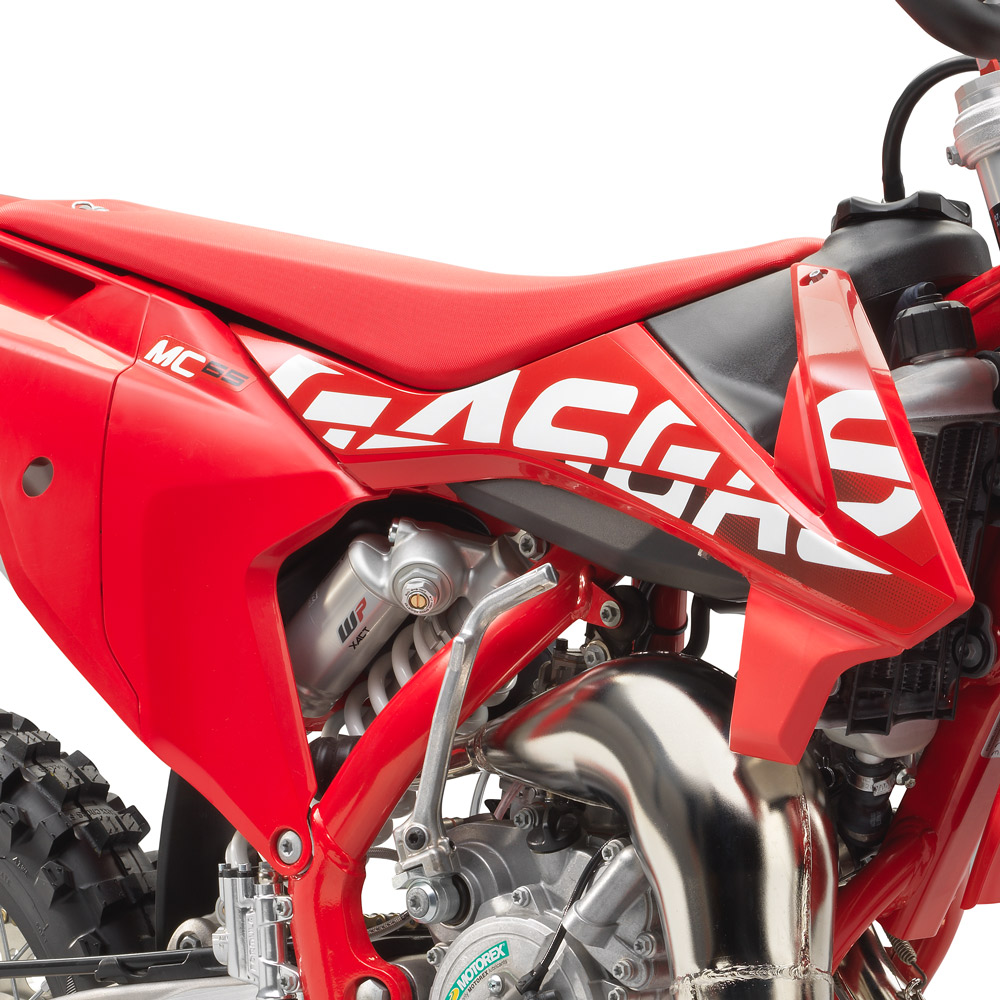 GRAPHICS
Our youthful and energetic DNA is something we like to celebrate with the graphics on all of our motocross bikes, not least the MC 65. Wrapping our mini-racer in red bodywork, the graphics are applied using in-mold technology to ensure durability and long-lasting quality.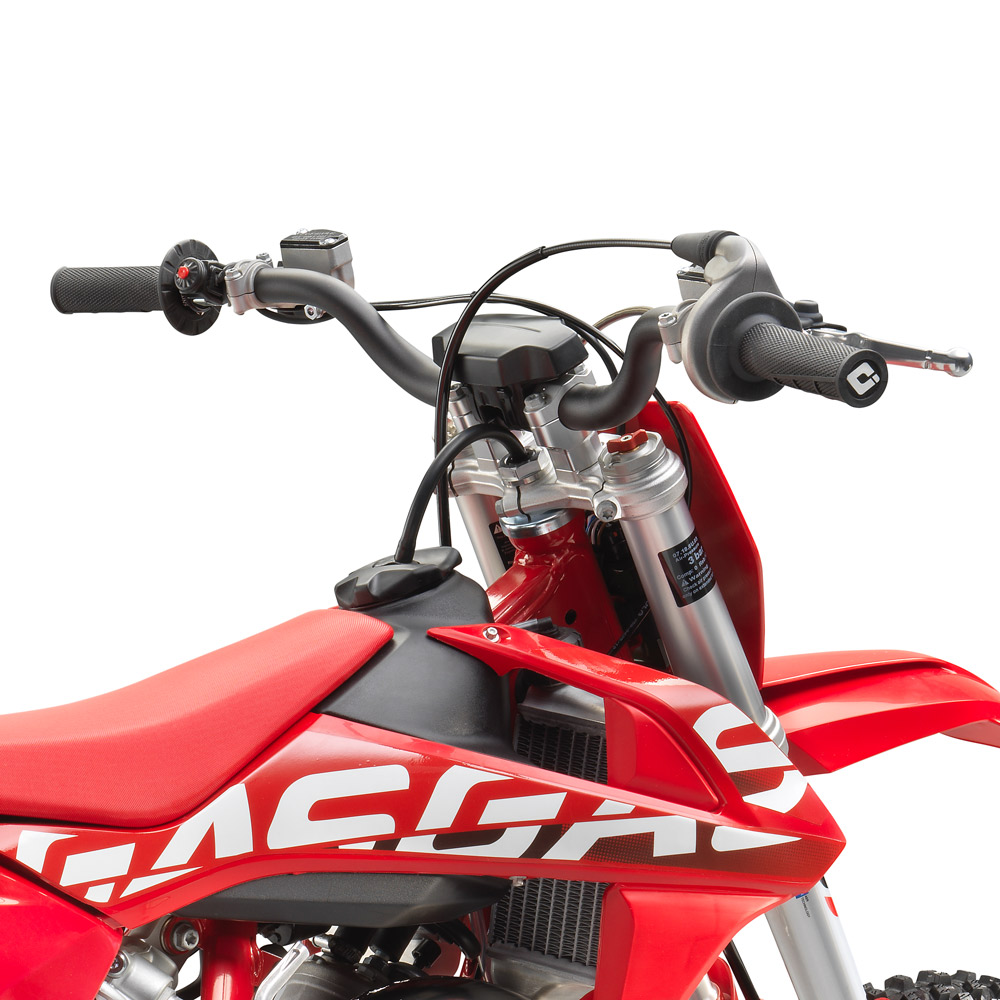 HANDLEBARS & GRIPS
High-quality aluminum is used to manufacture the tapered NEKEN handlebars. Featuring a specific bend that encourages the best body position for standing and cornering, the 28mm to 22mm bars ensure safety and stability and are fitted with durable ODI grips.