Features & Benefits
STYLE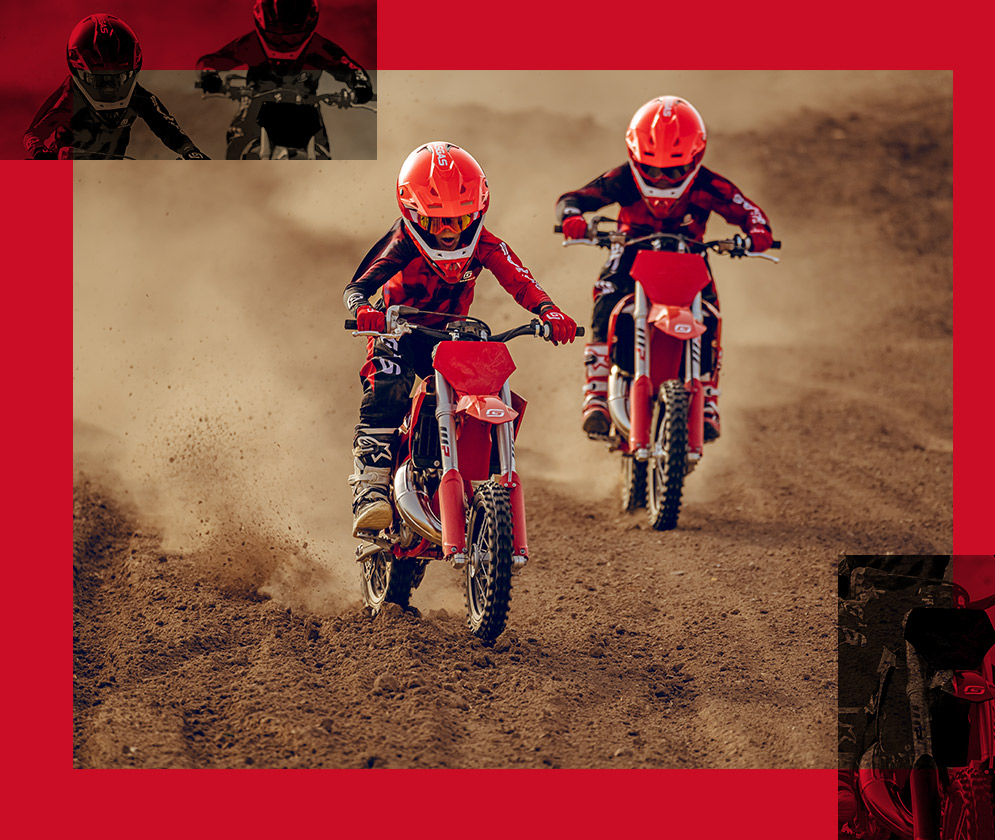 BODYWORK
As you can see, the MC 50 certainly looks the business with its all new bodywork! All red to really stand out from the crowd, it's not only vibrant, but with larger contact areas to grip the bike with their legs, the new model let's riders do their thing with greater control. There's a flatter seat too that makes movement on the bike so much easier, especially for shorter riders.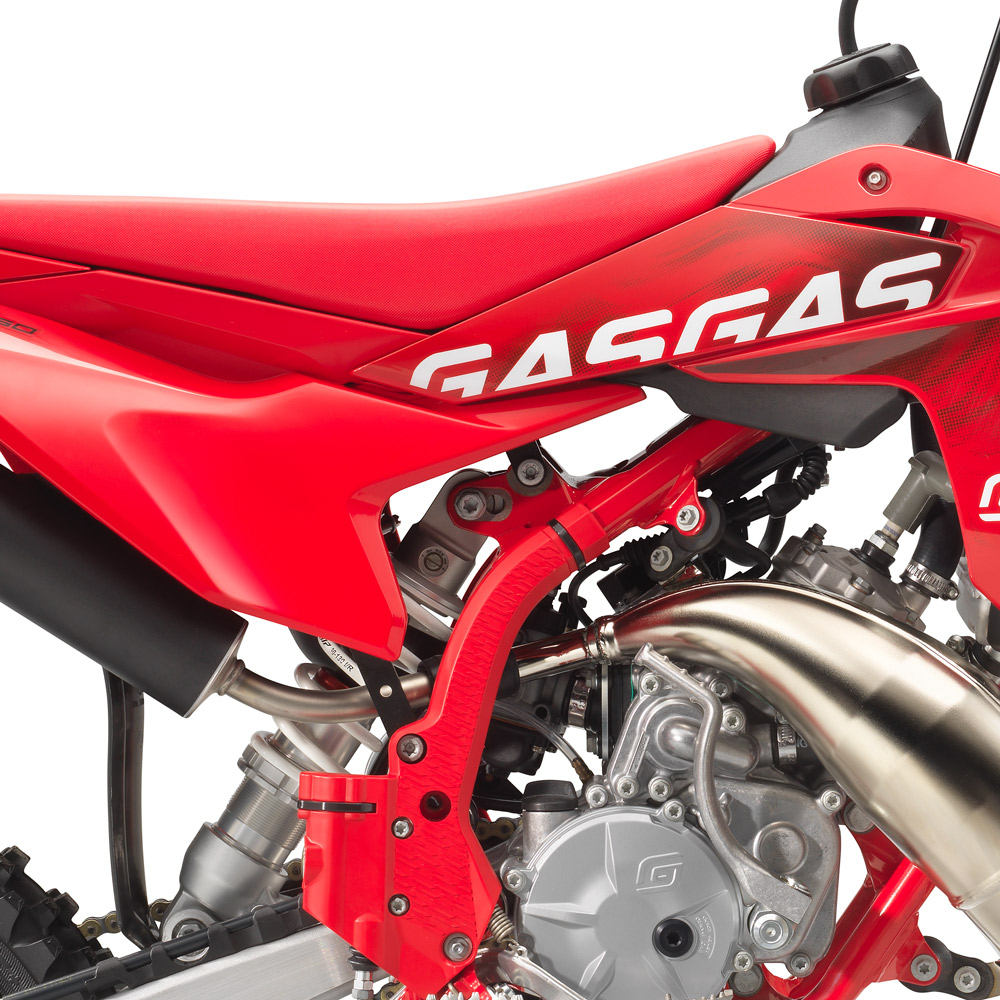 ADJUSTABLE ERGONOMICS
One really cool thing about the MC 50 is that it can be adjusted in size to suit so many different riders. The bodywork and subframe can be fitted in either a high or low position, as can the WP shock, while the handlebars can be installed in no fewer than four different ways!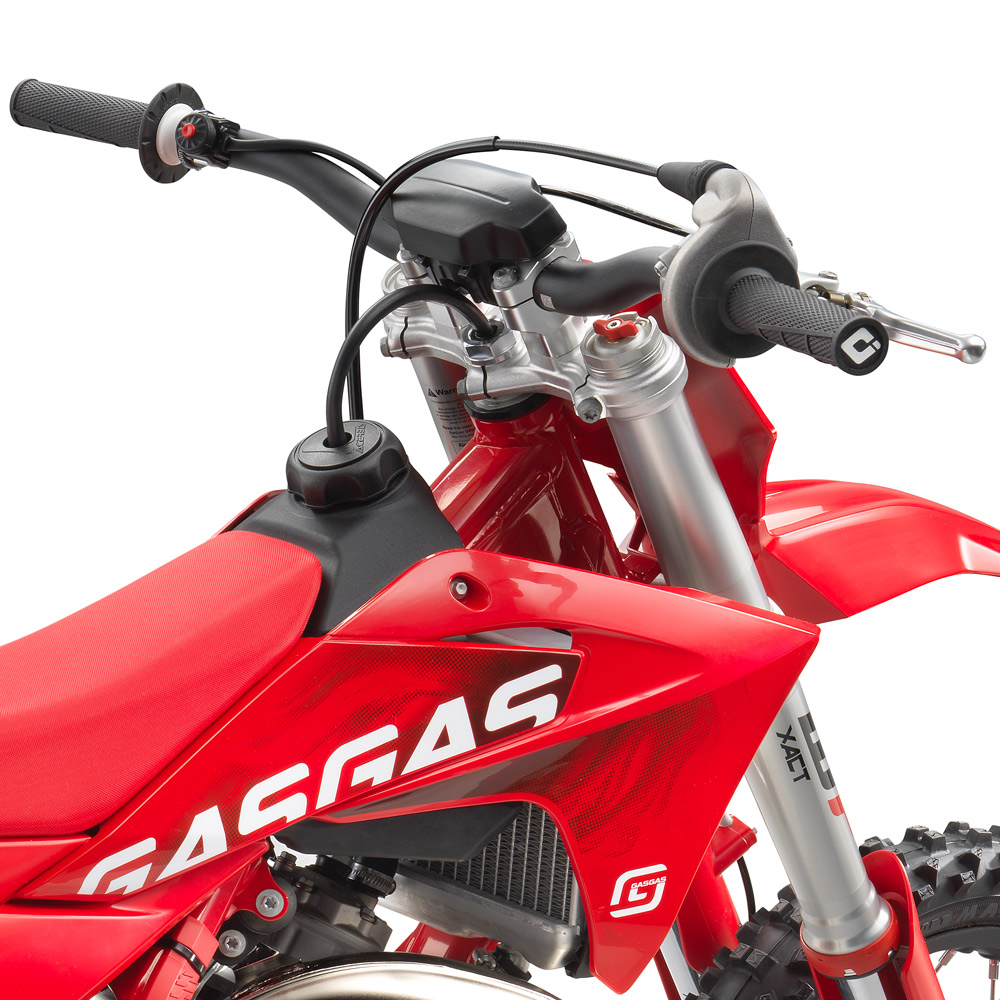 HANDLEBARS & GRIPS
Helping kids ride with a perfect technique are new handlebars. They're a little taller, they have a much more modern bend, and they're complete with slimmer profile ODI grips. This new set-up will benefit all young riders as it reduces vibration, which lessens fatigue and makes the MC 50 so much more stable at speed.