Features & Benefits
STYLE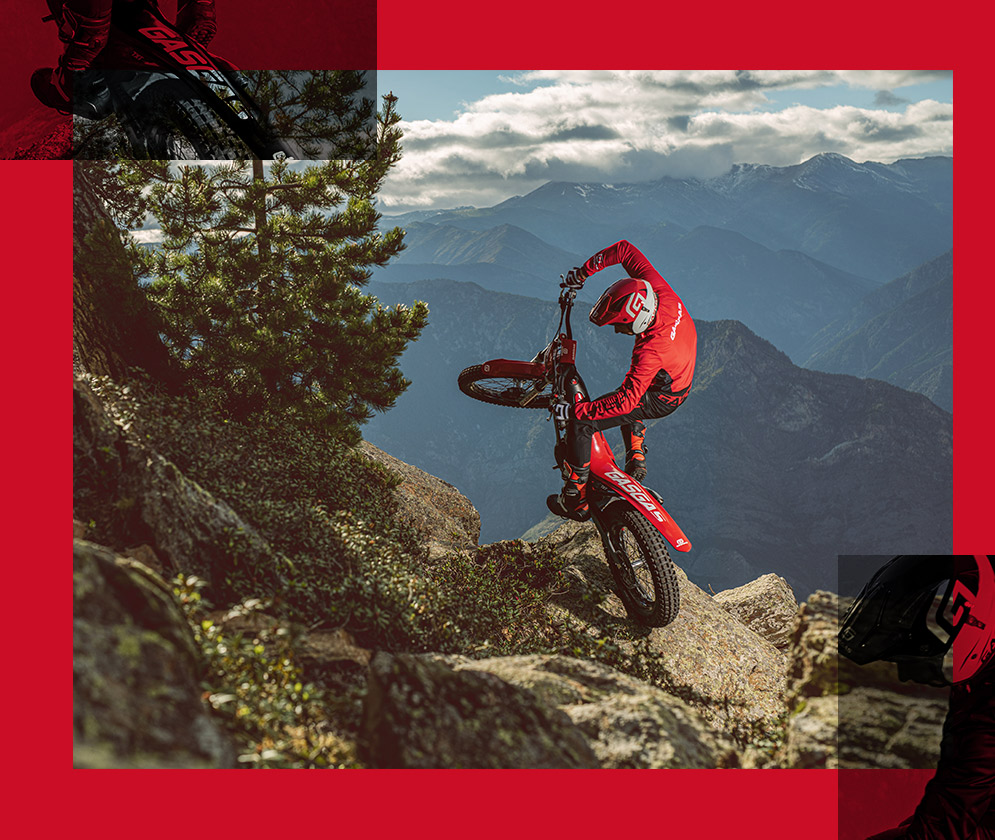 BODYWORK
Restyled and red, red, red! What's really cool about our graphics is that they're embedded into the bodywork making them super durable. The fresh look is applied onto our slim, ergonomic plastics, which ensures unrestricted movements and allows riders to perform at their very best. As all trial riders hit the deck from time to time, all bodywork is made from a special blend of Polypropylene, which is super flexible and returns to its normal shape after impact, even if bent 180 degrees or more!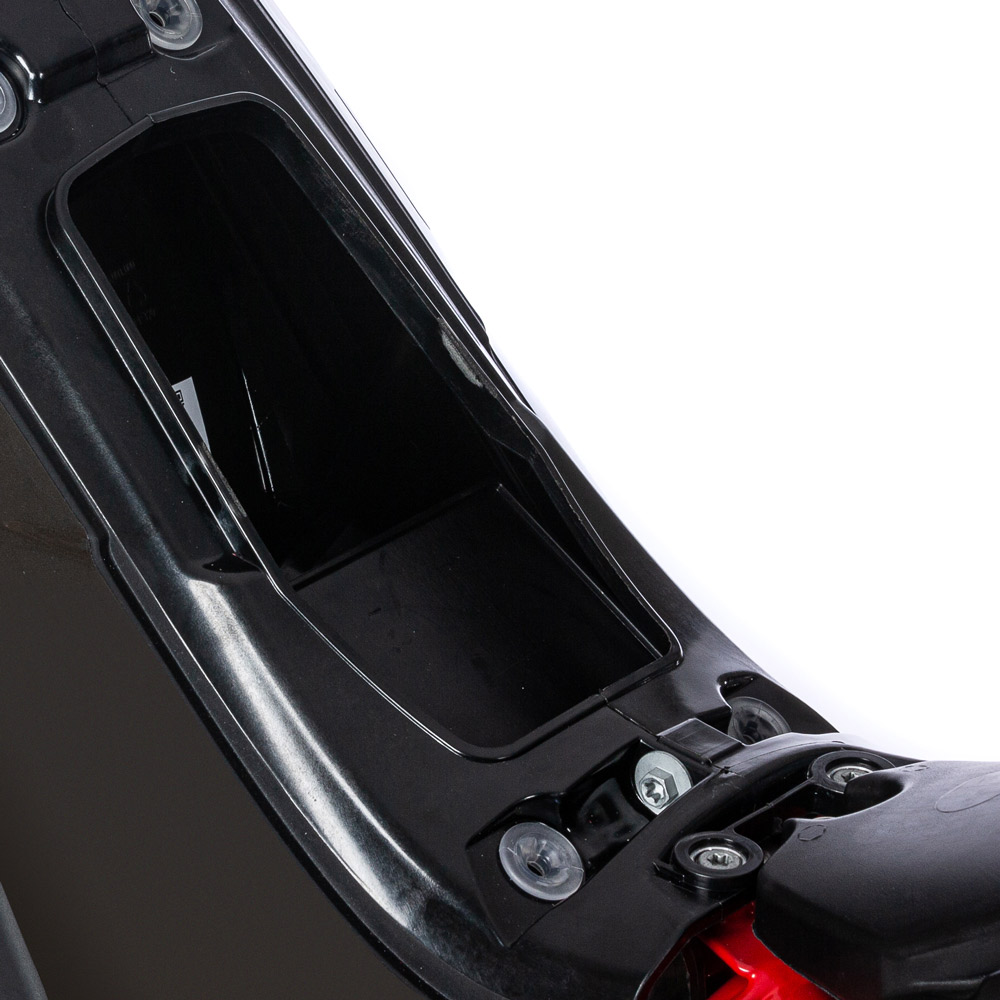 AIRBOX
There aren't many bikes that have an airbox with a such a clever design, but ours do! Not only does it house the top-quality Twin Air filter, but the overall structure also plays a vital role in allowing our trial bikes to be super slim. With easy access to the airbox, filter changes are made quick and easy with just one bolt safely securing the filter in place.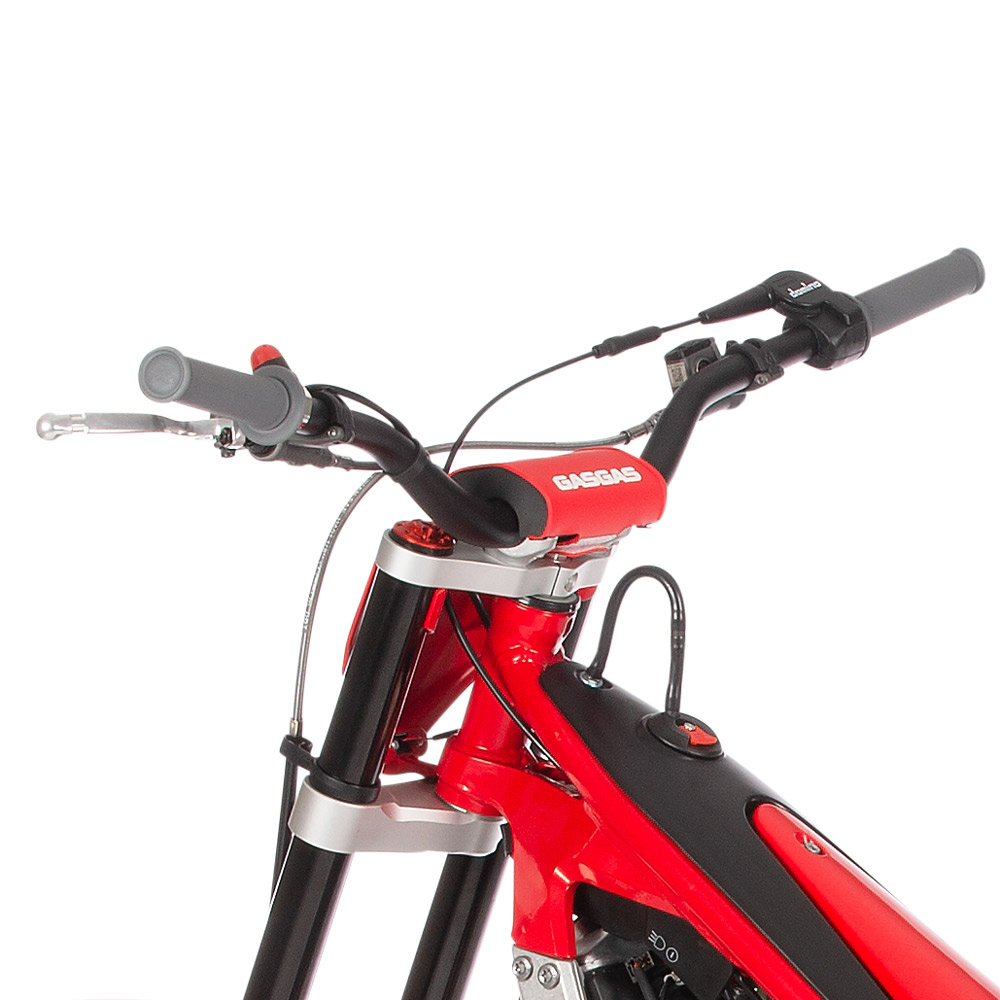 HANDLEBARS & GRIPS
Strong, lightweight, and tapered Neken handlebars are fitted with Renthal grips for the best in both strength and comfort. With the bars clamped into the handlebar clamps made of forged aluminum the entire front-end of the TXT Racing range is super stable with a familiar feel for a confidence boosting ride, time after time. This provides improved stiffness and better feedback to the rider plus we increased protection by adding a bar pad.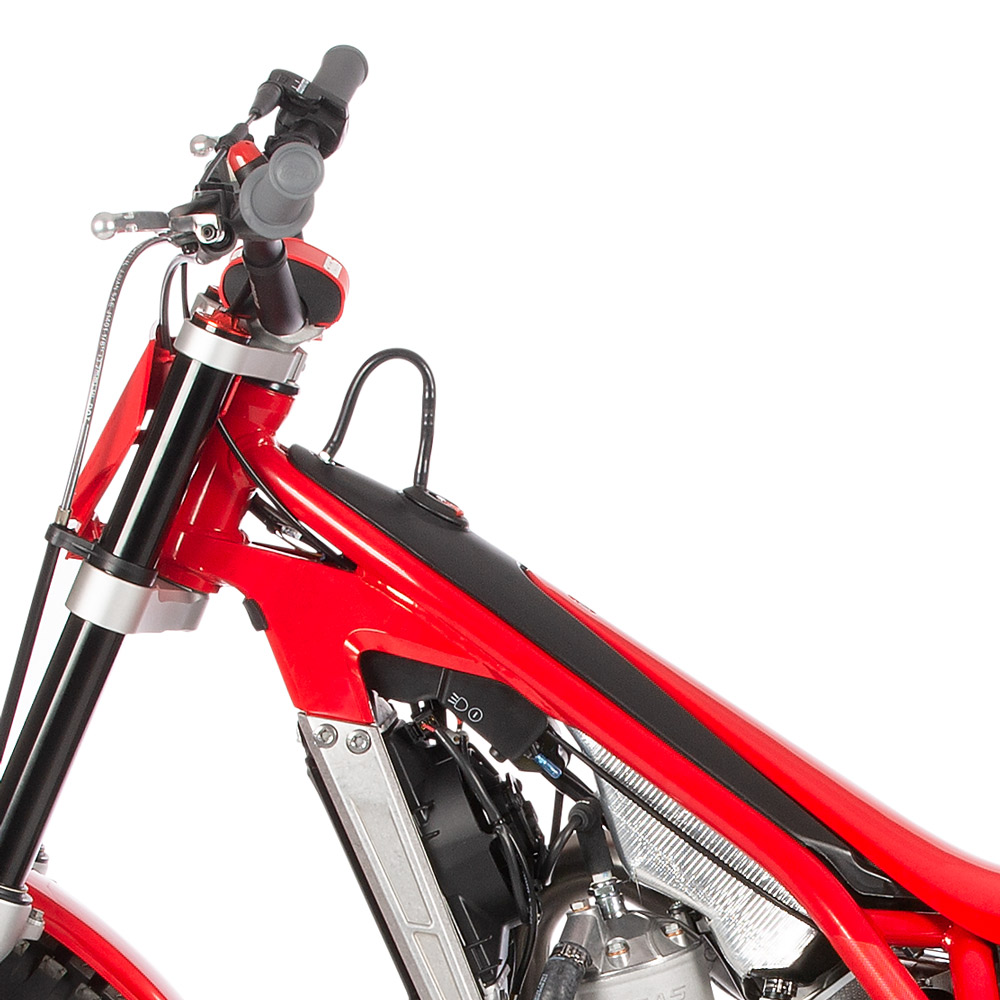 FUEL TANK
Redesigned for enhanced ergonomics while fitting seamlessly within the frame and bodywork, the compact 2.4-liter fuel tank is held in place with just one bolt, ensuring fast removal and quick re-installation.