Features & Benefits
STYLE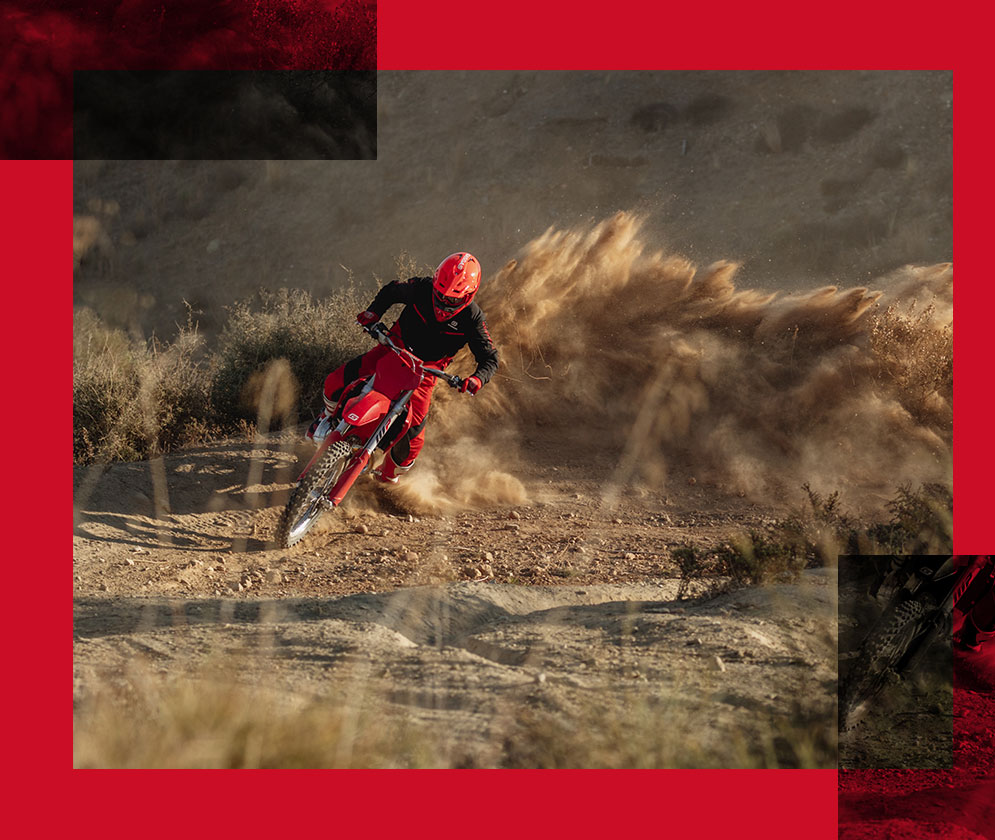 BODYWORK
The new 2023 Cross Country design is very red and features the very same graphics as found on our awesome motocross bikes! Enabling riders to feel at one with their bike when darting in and out of trees, the vibrant bodywork on all GASGAS cross country bikes is also a visual expression of our Spanish personality. Considered ergonomics allow unrestricted movement while our flat, high-grip seat profile delivers comfort and control in all conditions.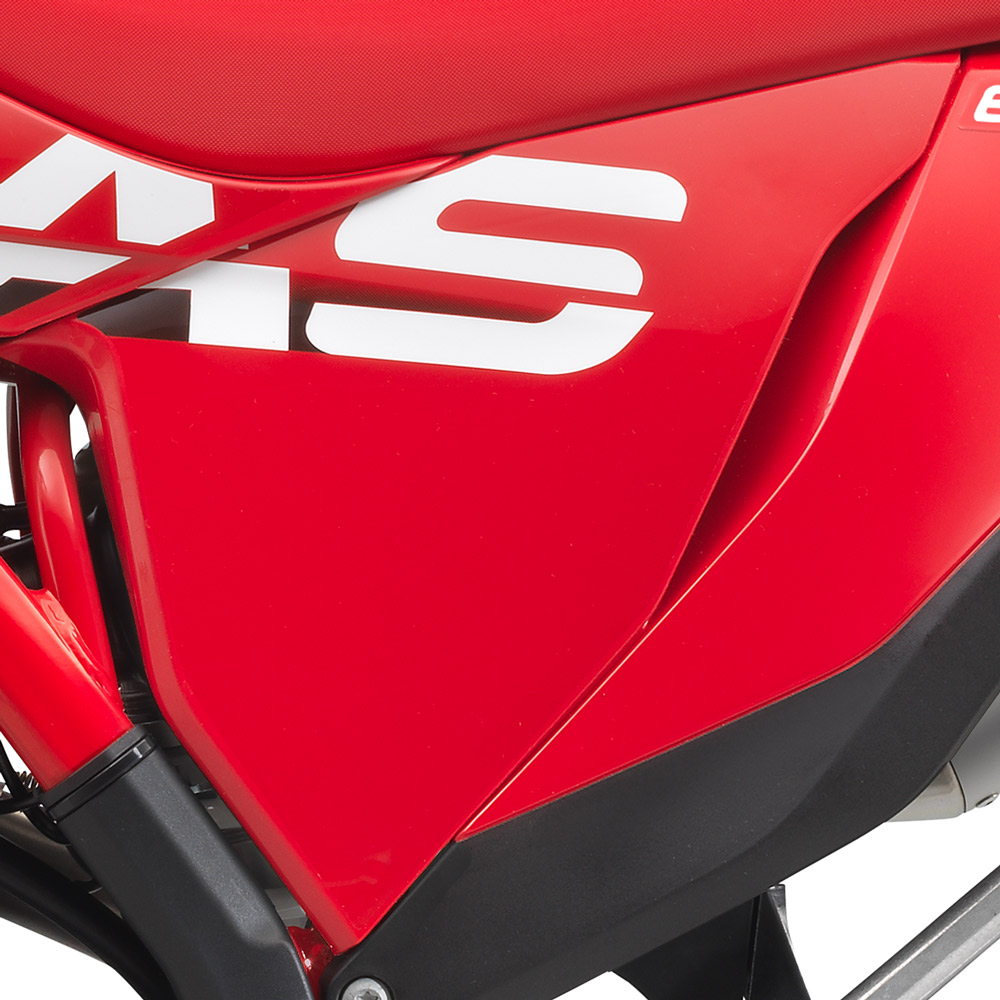 AIRBOX
Allowing quick and easy filter changes, the airbox on all GASGAS cross country bikes is designed with precisely positioned inlet ducts that ensure maximum airflow and protection of the Twin Air filter. Ensuring perfect airflow to the engine guarantees maximum performance. The straightforward, no tools needed filter mounting system is super quick to use and 100 % reliable.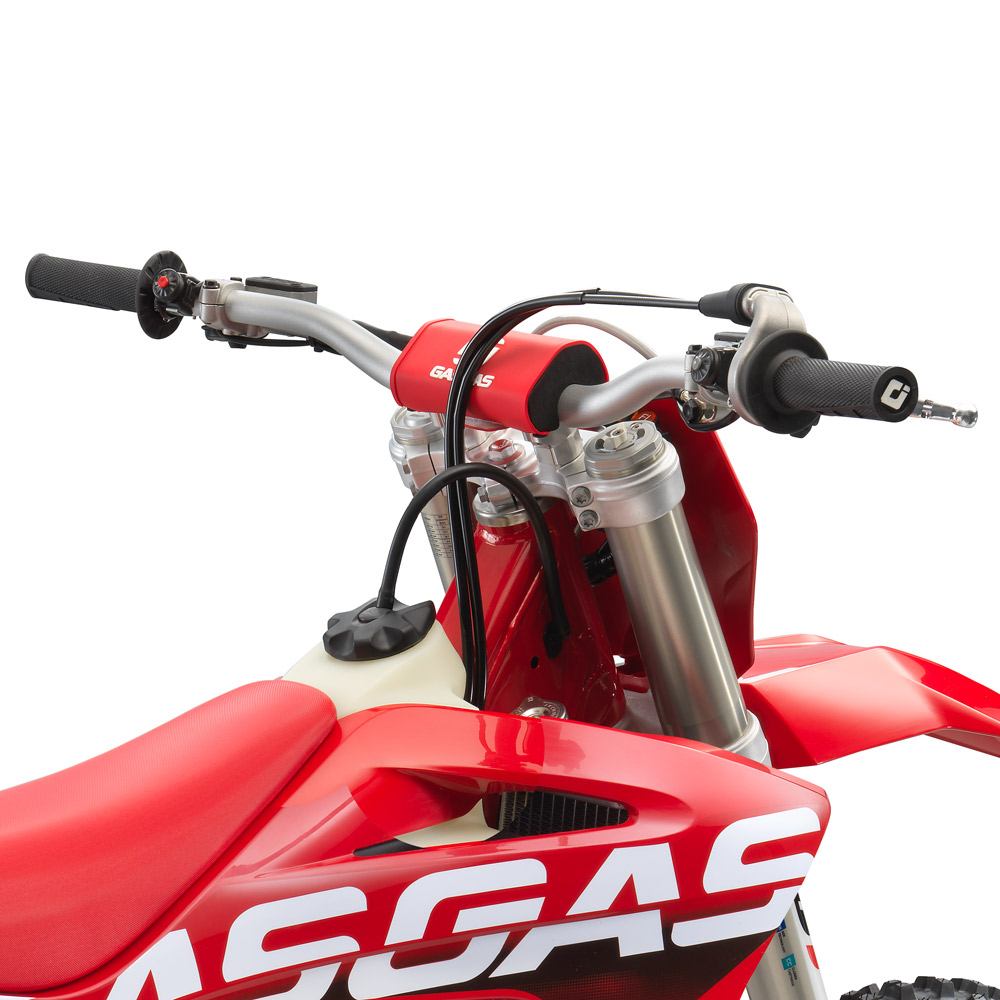 NEKEN HANDLEBAR, GRIPS & THROTTLE ASSEMBLY
We fit high-quality Neken tapered handlebars to all of our cross country bikes. Ensuring rider comfort and control thanks to optimal pressure points on rider's hands, the left side ODI grip doesn't require gluing, while on the right, the vulcanized grip features an innovative integrated throttle mechanism. With easy to adjust free-play, by changing a cam, the progression of the throttle can also be altered.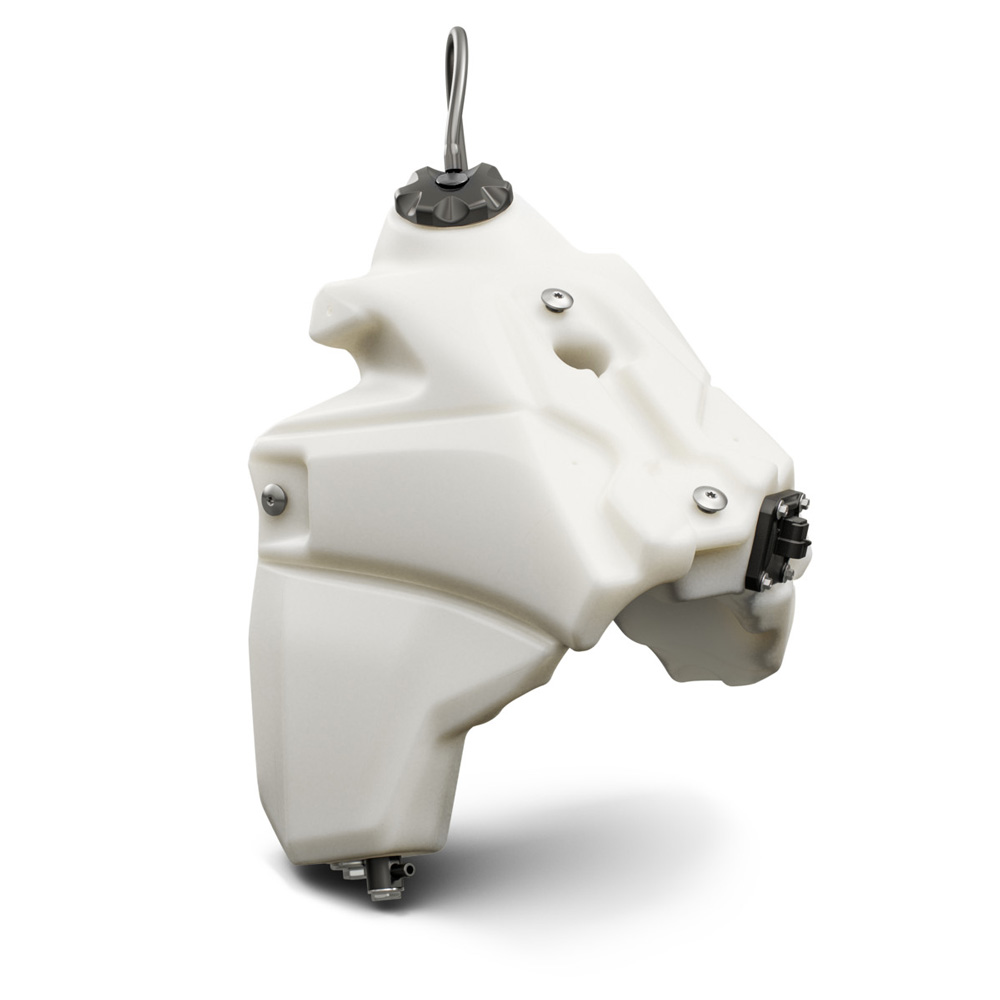 FUEL TANK
Allowing riders to ride further and enjoy longer rides, all GASGAS cross country bikes feature 8.5-liter fuel tanks, 1.5 liters bigger than on our motocross bikes. Made from transparent polythene to allow riders to easily see how much fuel is inside the tank, a bayonet style filler cap is also used to provide a tight, reliable seal. With a specific routing keeping the external fuel line safe, all bikes are fitted with a fuel level sensor.