Features & Benefits
STYLE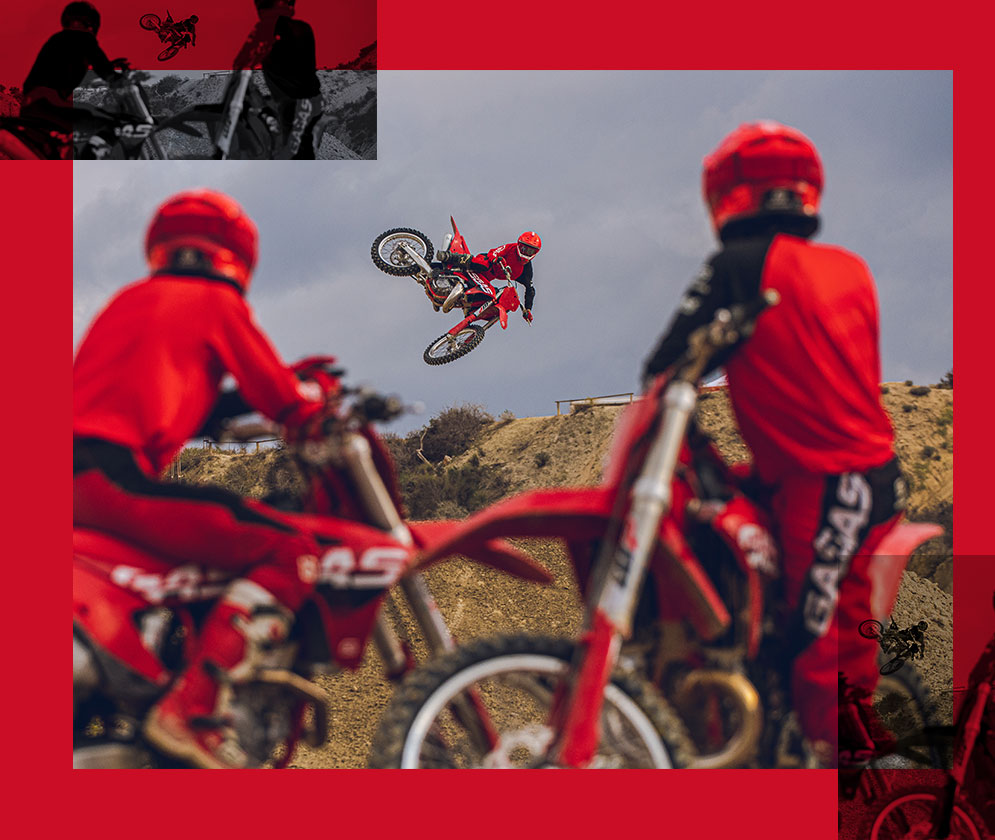 BODYWORK
Sleek red bodywork allows for unrestricted movement on the MC 125 for total control when you're getting on the gas or hitting the brakes hard. Complete with a high grip, all-red seat cover, you'll take to the track in complete control.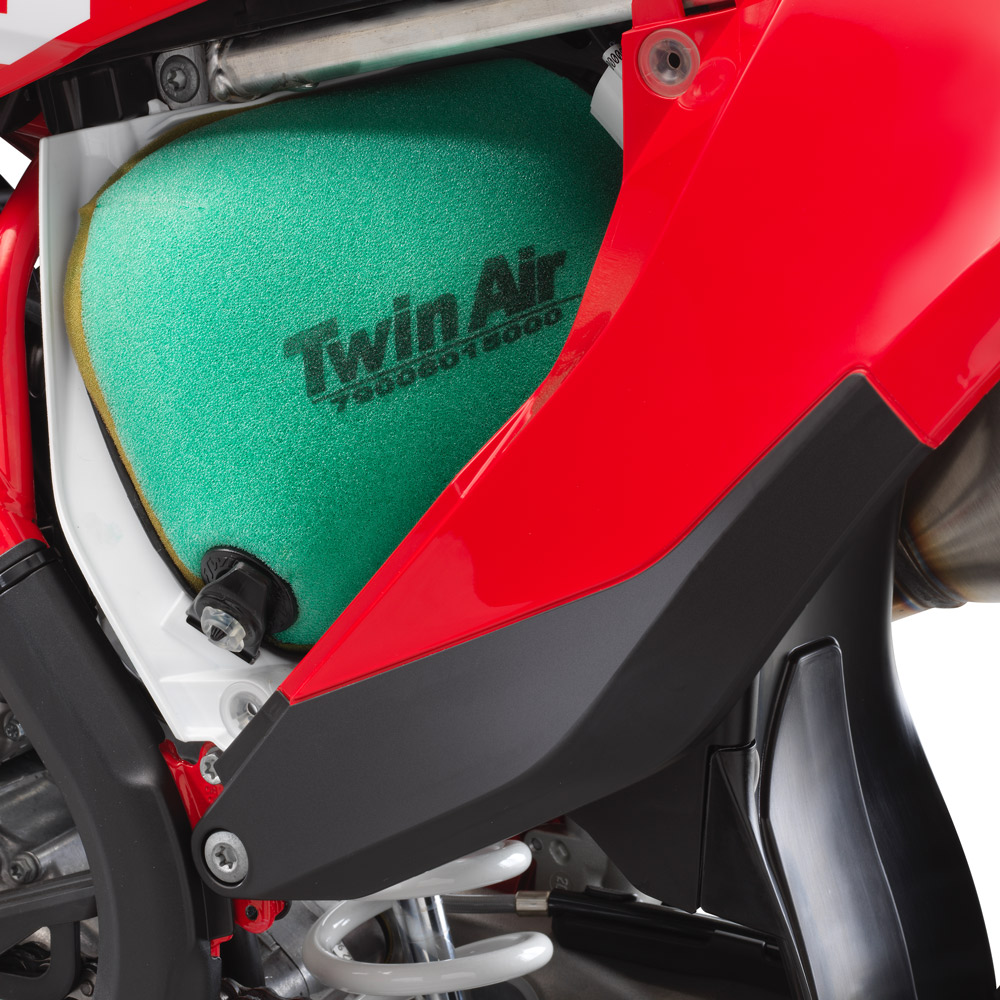 AIRBOX
Less time working on bikes means more time riding bikes, which is exactly why you'll love the straightforward, no tools needed filter mounting system on all GASGAS motocross bikes. Allowing quick and easy filter changes, the airbox is designed with precisely positioned inlet ducts that ensure maximum airflow and protection of the Twin Air filter.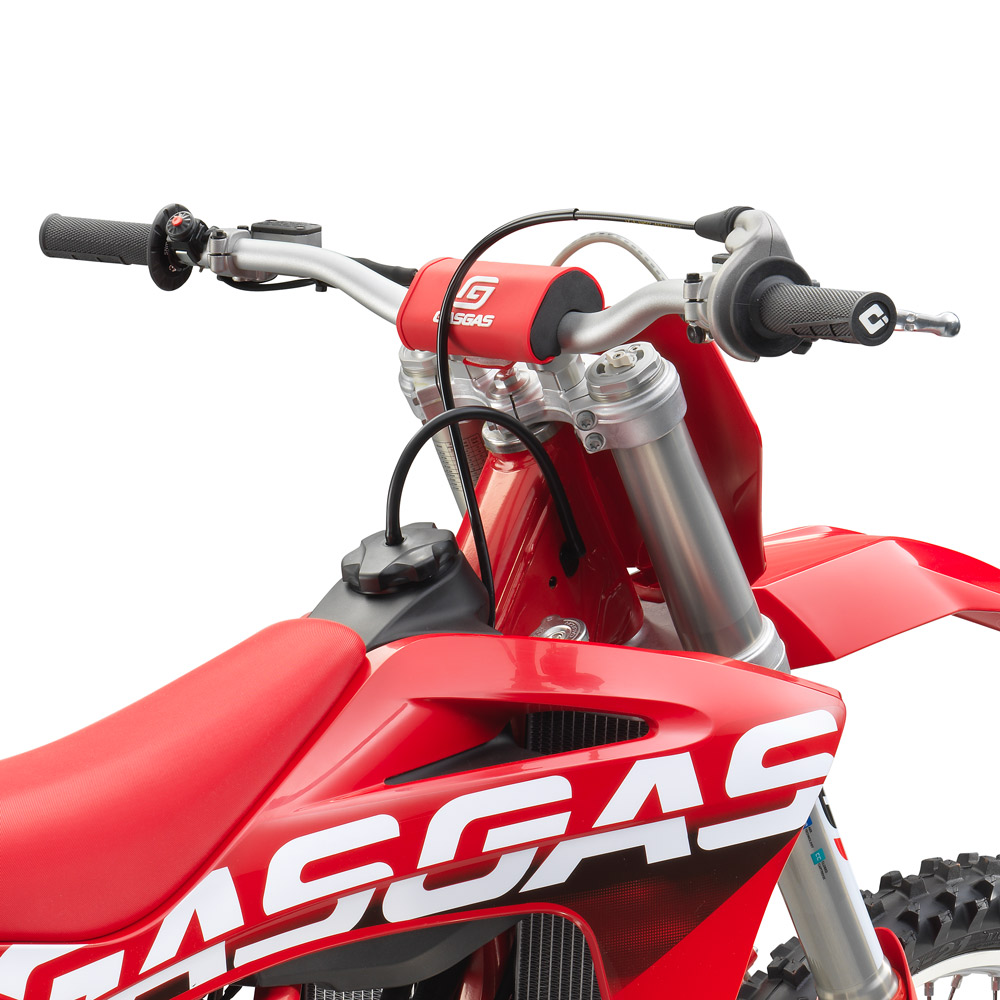 HANDLEBARS, GRIPS & THROTTLE ASSEMBLY
Hold on, it's important! We fit all GASGAS motocross bikes with quality Neken tapered handlebars, guaranteeing comfort and control thanks to optimal pressure points on rider's hands. The left side ODI grip doesn't require gluing, while on the right, the vulcanized grip features an innovative integrated throttle mechanism. With easy to adjust free-play, by changing a cam, the progression of the throttle can also be altered.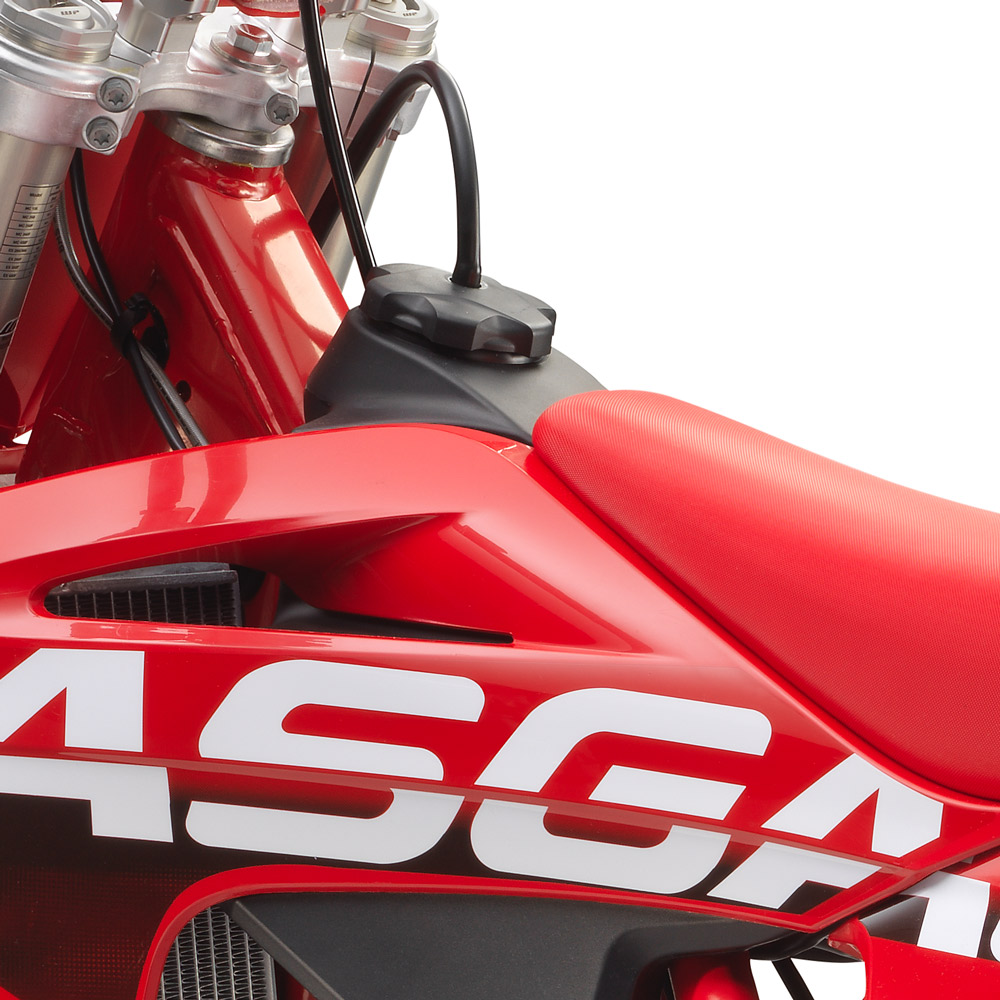 FUEL TANK
We like to keep our fuel tanks simple and robust, that's why we opted for a threaded filler cap that provides a tight and reliable seal and positioned the external fuel line to make sure it's less exposed and susceptible to damage. The black 7-liter lightweight polythene fuel tanks feature direct internal line routing from the pump to the flange, for optimal fuel flow.