Features & Benefits
STYLE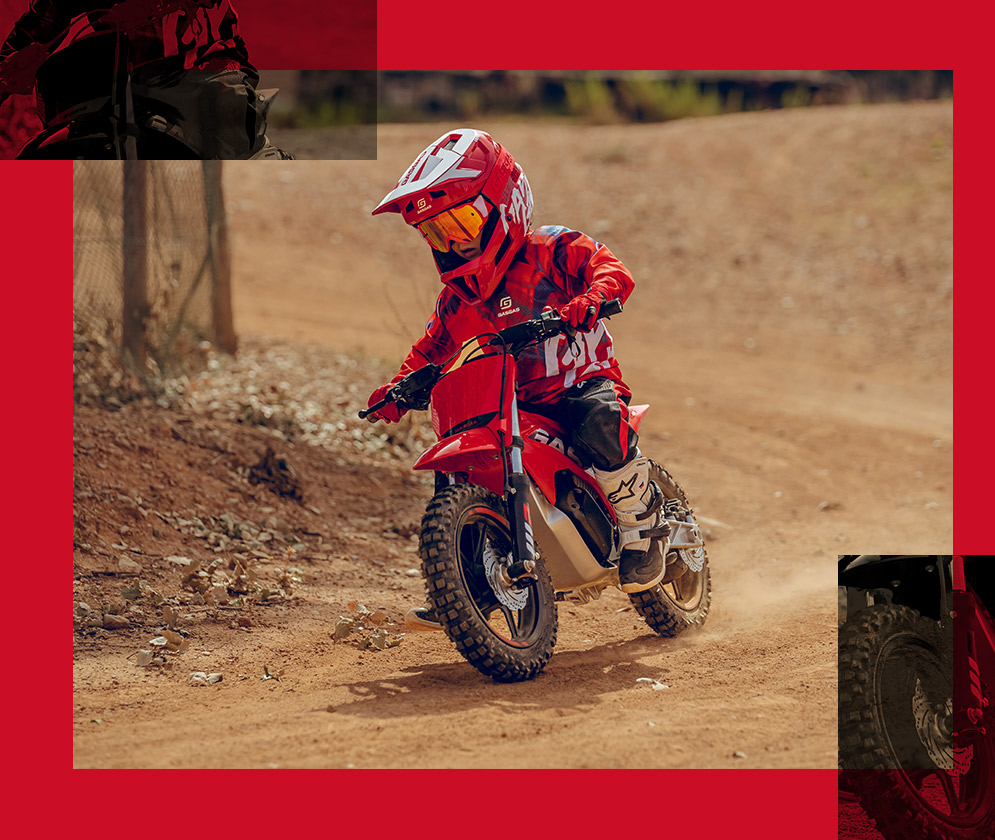 SEAT HEIGHT
We get it, kids grow! Sometimes too fast... and it was for this very reason that we've designed the MC-E 2 to be adjustable in height. It's easy to do, too. Firstly, drop the forks downwards through the clamps to raise the front end and then the rear shock can be fitted into a higher position to lift the back end up. And for kids with longer legs, it's also possible to fit the footpegs lower on the frame.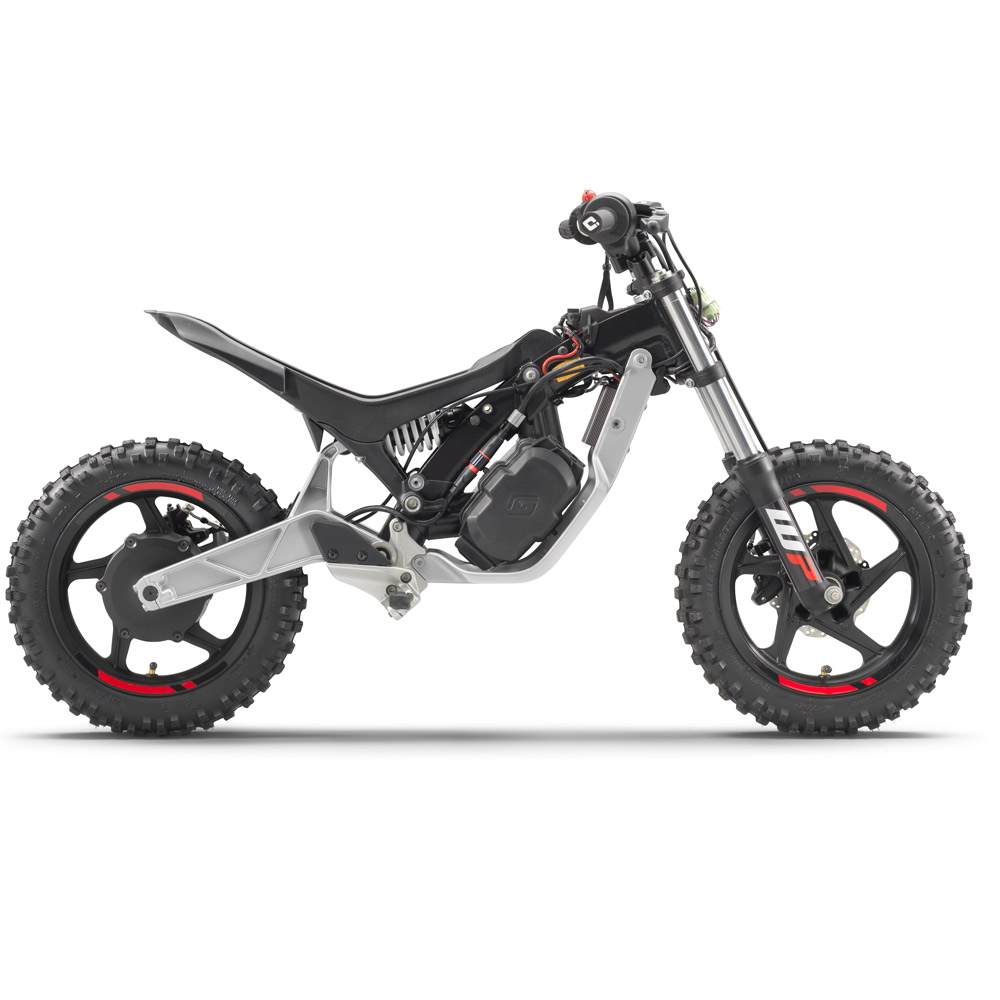 ELECTRIC SILENCE
To keep things simple and super safe, the MC-E 2 motor is housed inside the rear wheel's hub! This clever design removes the need for a chain and sprockets, which means this bike only requires minimal maintenance. The motor is also close to silent, incredibly durable, and offers only one drive setting so that youngsters can learn how to ride safely and with no distractions.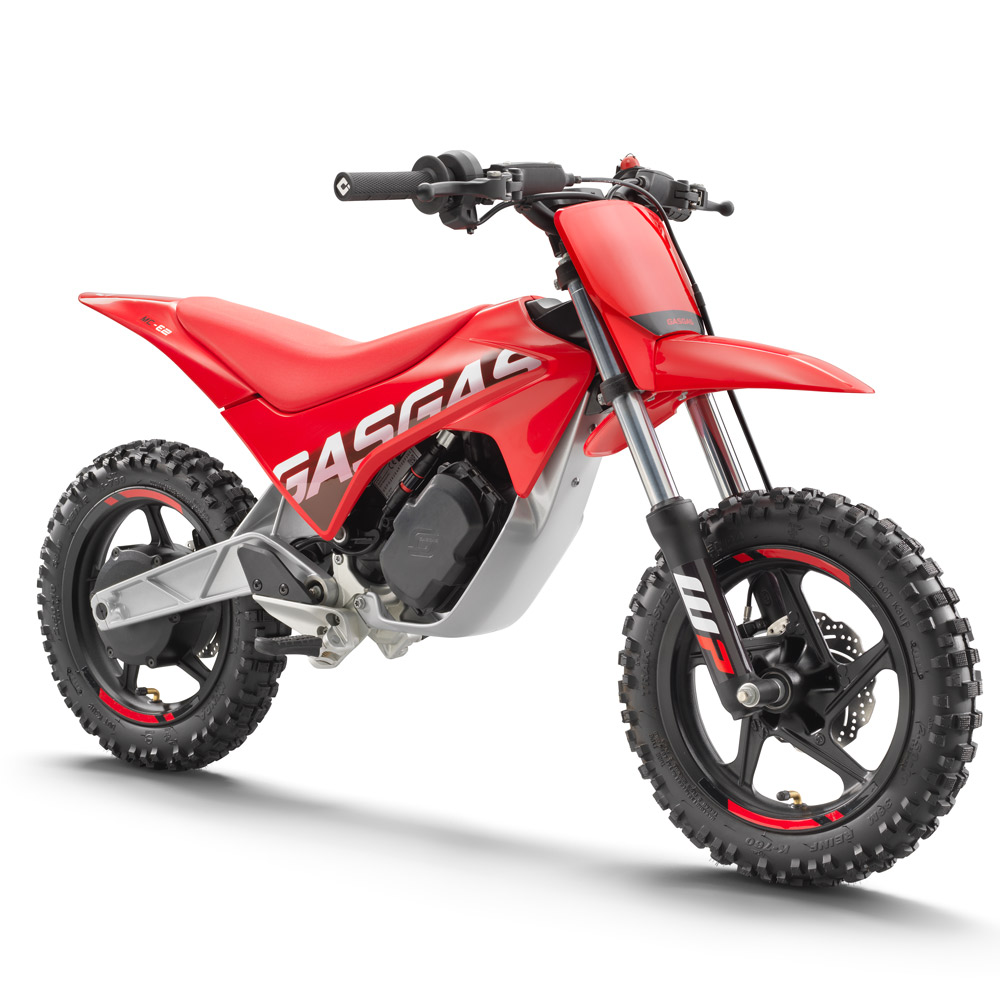 BODYWORK
All red from front to back, because after all the MC-E 2 is a GASGAS dirt bike! The bold graphics are applied using an in-mold process, which means they can't peel off or fade while a red seat completes the distinctive look.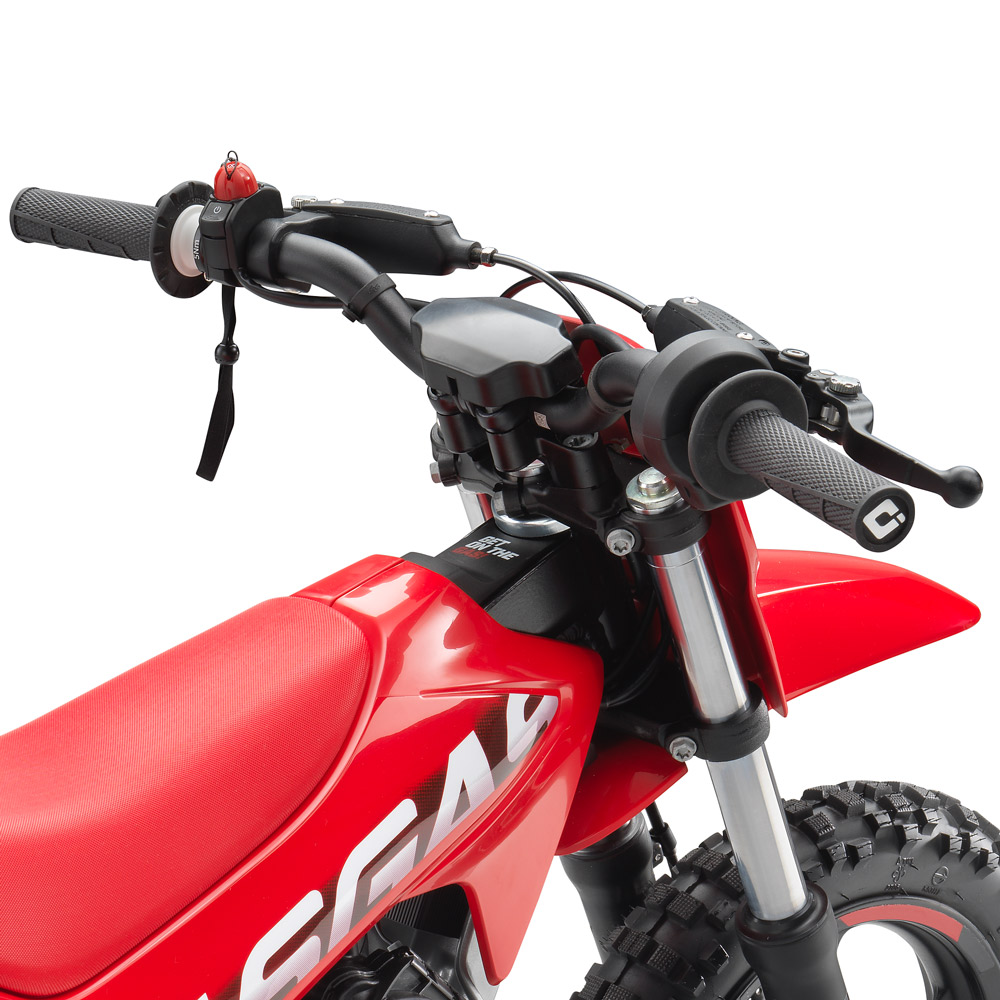 HANDLEBARS & GRIPS
Designed with kids in mind, the handlebars are both light and strong. They have a modern bend, aren't too wide, and there's a reduced diameter at the ends where the slimmer profile ODI lock-on grips are fitted. All these features combine to allow youngsters to ride with a confidence inspiring grip and in complete control of the MC-E 2.