Features & Benefits
STYLE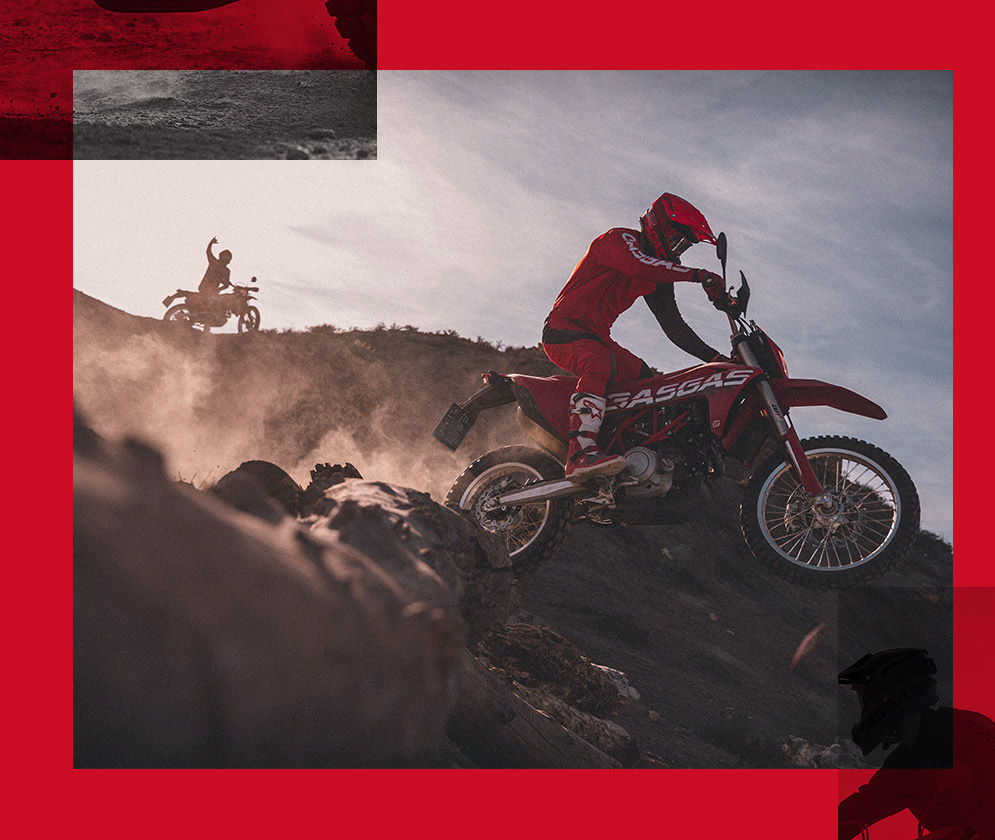 YOUR DAILY RIDE
The ES 700 features unique ergonomics that ensure maximum enjoyment and a very special riding experience. Turning every road and offroad track into a series of ongoing playgrounds, the lively handling and offroad inspired centered riding position inspires confidence and inject fun into every ride. Loaded with personality, each model stands loud and proud with its bold red look.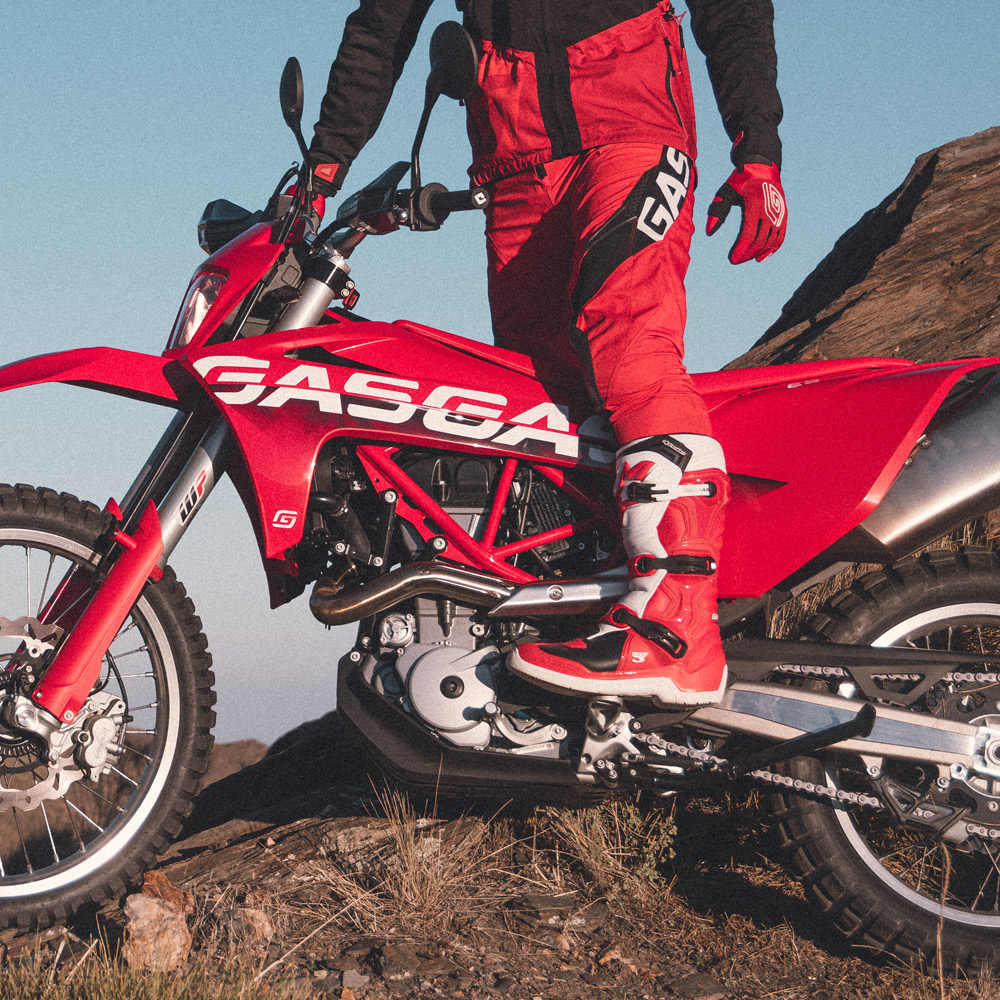 BODYWORK
So, so red! No one will miss you coming on the ES 700 thanks to the vibrant red body work and bold graphics. Inspired by our awesome off-road range, as well as being ergonomically top-notch, all panels wrap neatly around the frame and motor to improve the connection between rider and bike for total control in all situations.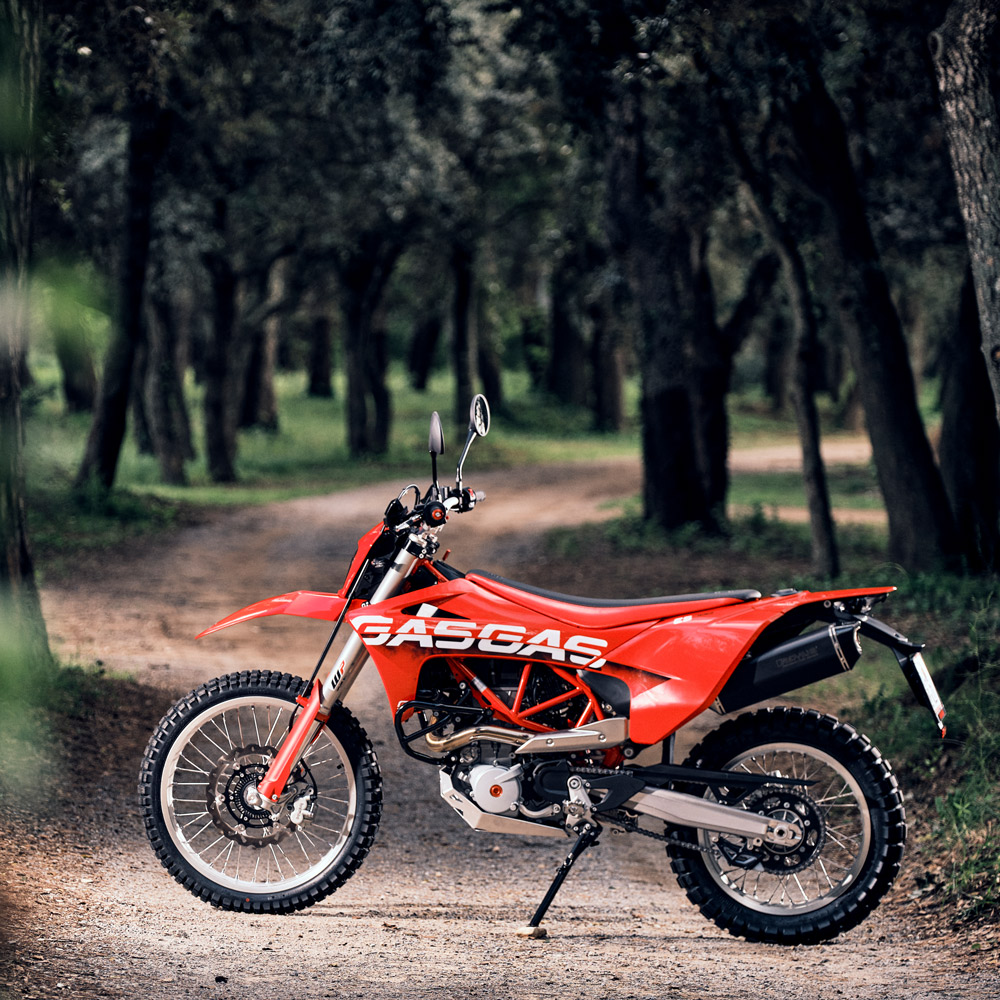 TECHNICAL ACCESSORIES
We've got you and your bike covered. Our comprehensive range of specially developed, tested, and proven GASGAS Technical Accessories further enhance the capabilities of the ES 700. With premium quality components improving style, performance, and reliability, you can personalize your bike just the way you like it! Build your own ES 700 in our online configurator.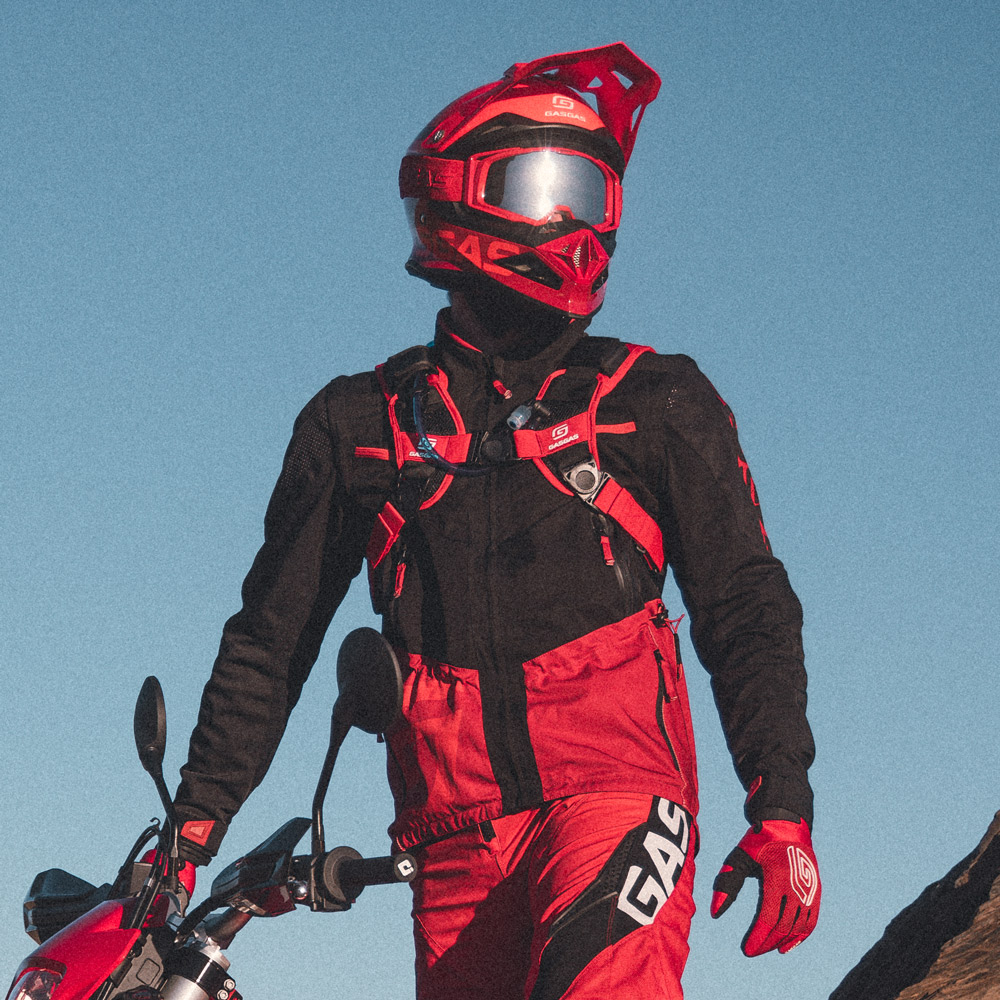 OFFROAD GEAR
Offroad fun requires specialist offroad clothing and protection! Designed to look great, keep you safe, and ensure maximum mobility, GASGAS Offroad Gear allows riders to face whatever comes their way!