Features & Benefits
START THEM YOUNG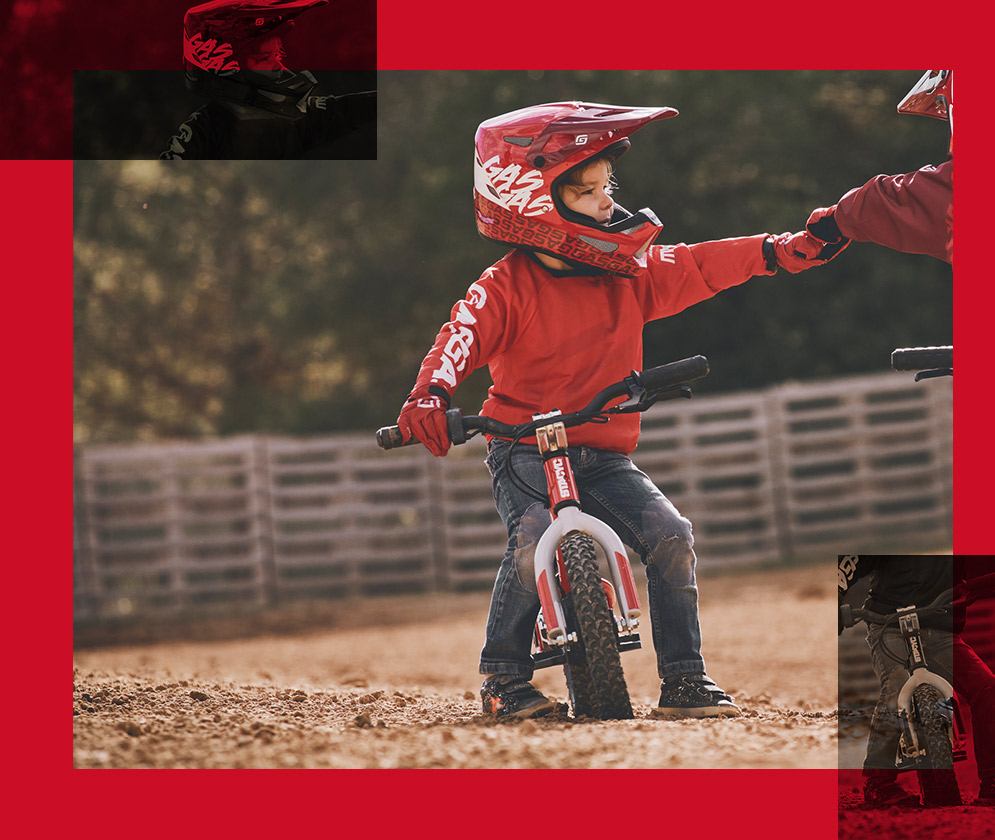 REAL THROTTLE ACTION
Are your kids ready to twist it? Maybe not if they're just starting off, but once they've mastered pushing off and coasting, a real action throttle allows them to control power with their right hand as they begin whizzing around the backyard or local learner track. Throttle control is a fundamental skill to learn and it's for this very reason that every GASGAS balance bike has a real action throttle.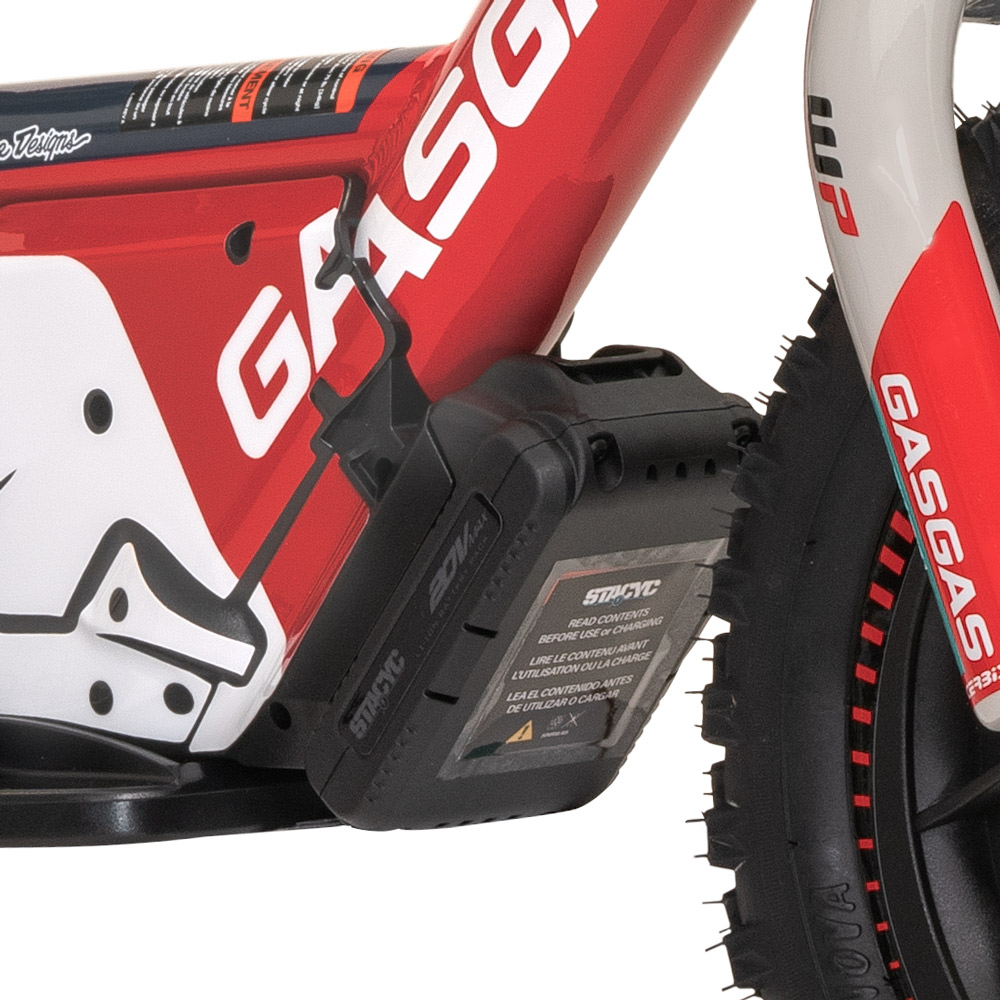 NON-STOP RIDING
We made it super-simple for the lithium-ion battery to be removed and recharged. But, with spare batteries on hand that are so easy to fit, non-stop fun is guaranteed! Each battery runs for around one hour and takes about the same amount of time to fully recharge.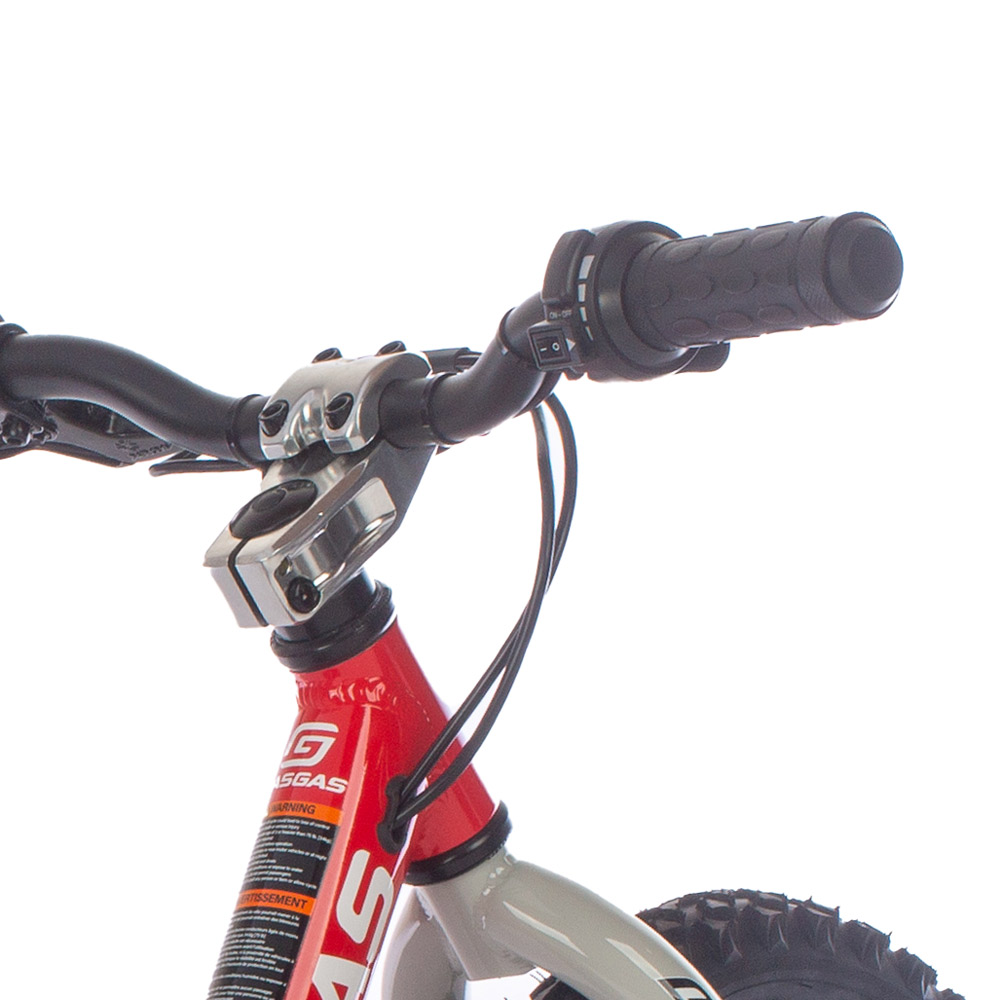 RIDE MODES
Keeping kids safe as they get to grips with feet-up riding, the MC-E 1.12 has three power modes. A training mode limits things to 8 km/h, which is perfect for beginners who can then progress to the transitional mode. This allows for speeds of up to 11km/h. After that, it's onto the advanced mode for youngsters to enjoy a top speed of 14 km/h.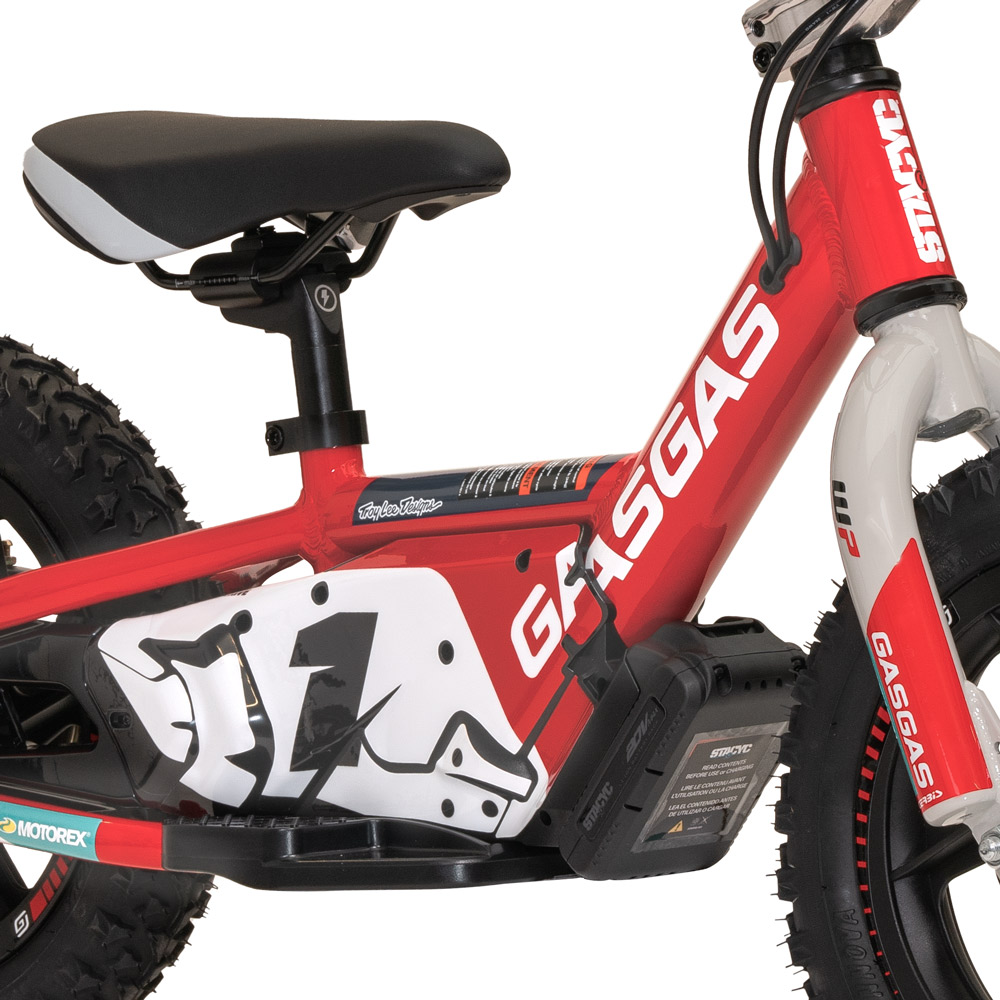 GRAPHICS
This awesome balance bike is very red and super vibrant. Of course it is, it's a GASGAS! Looking just like a small-scale GASGAS Factory Racing bike with a few of the team's sponsor logos added, the MC-E 1.12 sure does look the business!